AROMI AL MARE: SEAFOOD
18. 07. 2019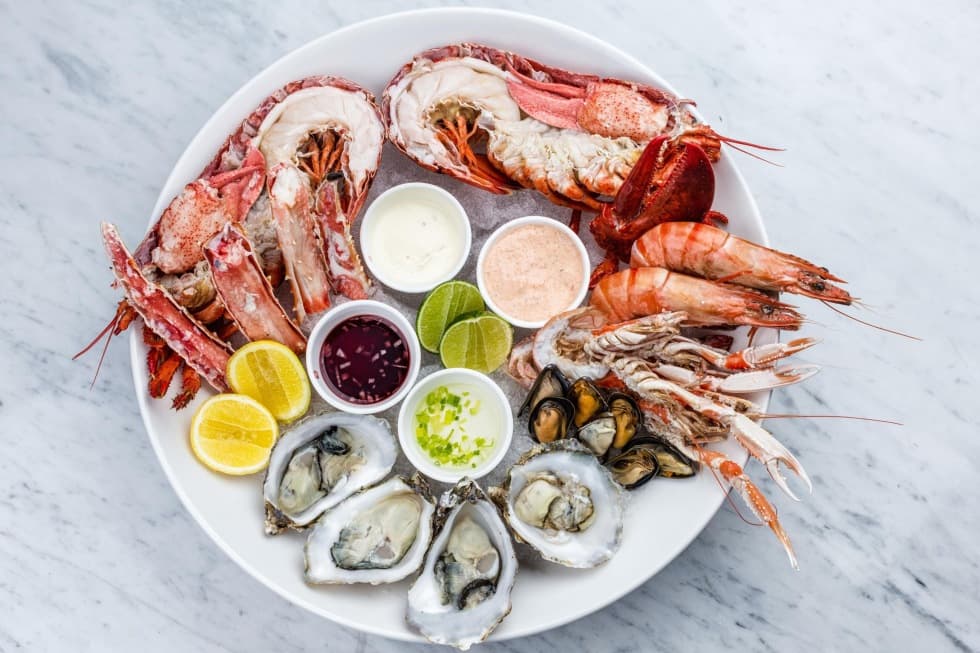 Aromi will be dedicating another special evening to seafood, or as the Italians call it, frutti di mare. In one evening, you can enjoy all the beauty, forms, and tastes that the seas can offer. A real tsunami of flavours awaits you. We will prepare an ocean of experiences for you in this menu completely based on seafood.

We invite you to share the best of the sea: scallops, live lobster from Brittany, crabs, crawfish, langoustines and shrimp (Argentinian, gambero viola, mazzancolle, and blue). You can choose the seafood as you prefer. The shrimp will be prepared in a variety of styles including grilled, crudo, fried in tempura, and with risotto or tagliolini.
Oysters, oysters, and more oysters! These must not be missed. You will have an abundance of options in both variety and flavour. Freshly shucked oysters taste great, even with simple lemon juice. We will also offer them with a traditional Mignonette sauce or cucumber with gin & tonic, pomegranate, tomato water, and chilli caviar.

Aromi is a showcase for authentic, modern Italian cuisine with an emphasis on freshness and first-class ingredients. Since first opening, our dedication to that freshness and our focus on fish and seafood is what you our guests love, and why you are happy to return. We have prepared this evening especially for true lovers of seafood.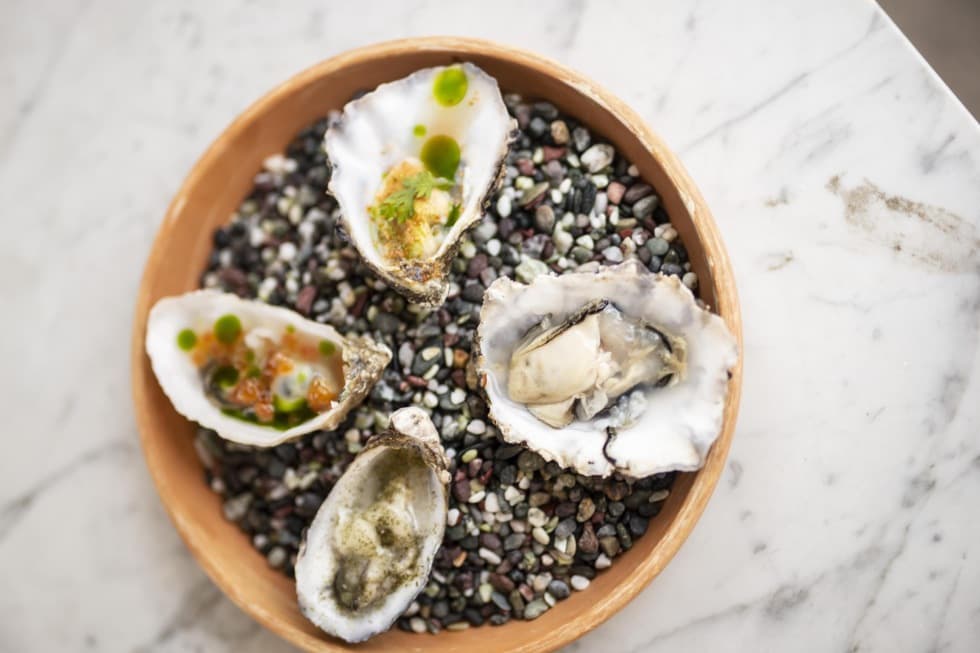 OYSTERS

Fine de Claire N3 (France): Fine de Claire is considered to be an exceptional species. Not only are they specially cultivated, they develope their unique and world famous flavour by relaxing in the Marennes Oléron.

Oysters Poésie N2 (France): This excellent oyster isn't famous for nothing. Poésia offers an unparalleled melody of tastes. It starts out slightly salty, gives way to a wonderful sweetness with floral undertones, and then finishes again with a slight saltiness. Delicious!

Ostra Regal Golden Selection N2: These oysters begin life in Ireland, then finish growing in France. Every step is carefully done by hand: cleaning, sorting, calibration. And the oysters are hand-gilded with 22 carat gold.

Monster Oysters 0000


Served with: Fresh lemon; Mignonette sauce; cucumber with gin & tonic; pomegranate, tomato water and chilli caviar.

Gratined: With hollandaise sauce, spinach and parmesan.
SCALLOPS IN SHELL
Served: Crudo or with grilled, with mixed leaf salad with Datterino

Gratined: With hollandaise sauce, spinach and parmesan.
LIVE LOBSTERS FROM BRITTANY (350 G), CRAB, CRAWFISHES, LANGOUSTINES, SHRIMPS (ARGENTINIAN, GAMBERO VIOLA, MAZZANCOLLE, BLUE)

Served as: Grilled, crudo, deep fried in tempura, in risotto / with tagliolini
Side dishes: Roasted potatoes, mixed leaf salad with Datterino, fried zucchini, grilled vegetables