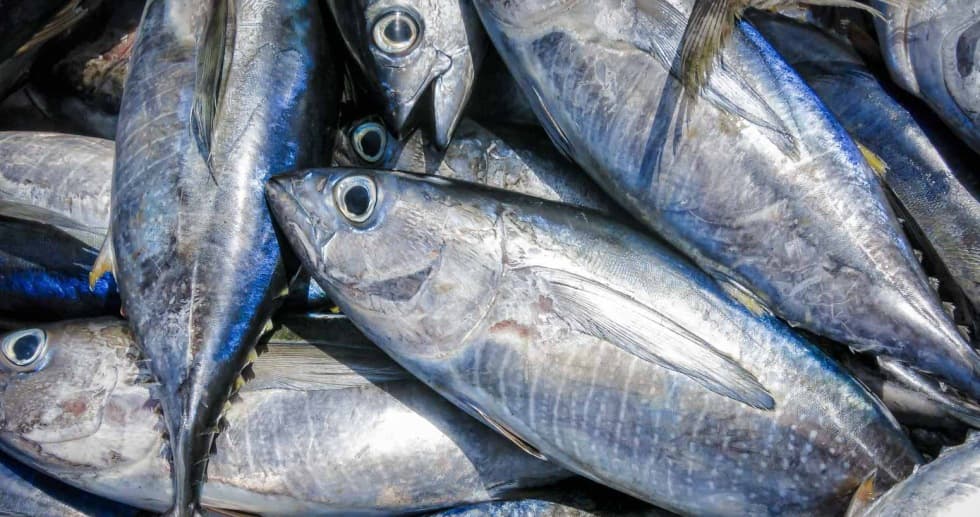 30. 05. 2019 - FROM 17.00
Aromi is, and has been from the beginning, the expert in fish and seafood. And we continue that tradition even after 14years. That is why once a month, we will ditch the á la carte menu and focus on one type of fish or seafood. In May, we will kick-​off with one of the most loved and flavourful fish, tuna.
Starters
Vitello Tonnato
365Kč
Tuna tartare with cucumber, oranges and hazelnuts
365Kč
Niçoise salad (marinated tuna with quail egg, purple potatoes, green beans and croutons)
325Kč
Riesling Alsace 2016, Domaine Loeq (0,15 l) 225Kč
Pasta & Risotto
Risotto with tuna carpaccio and avocado salsa
395Kč
Tagliolini with tuna carpaccio and avocado salsa)
395Kč
Main courses
'Tuna steak with fregola and saffron bisque
525Kč
Tuna burger Aromi - Cuttlefish brioche with Tondo Ramato tomatoes, parsley chips and ginger mayonnaise
485Kč

Verdicchio Campo delle Oche, Fattoria San Lorenzo * (0,15 l) 265Kč
Price of three course menu is 1 150Kč. During this event we are going to serve only those tuna special, fishes, seafood and meat. Reservations are possible in two time frames, 17.00–20.00 and 20.30–23.00.