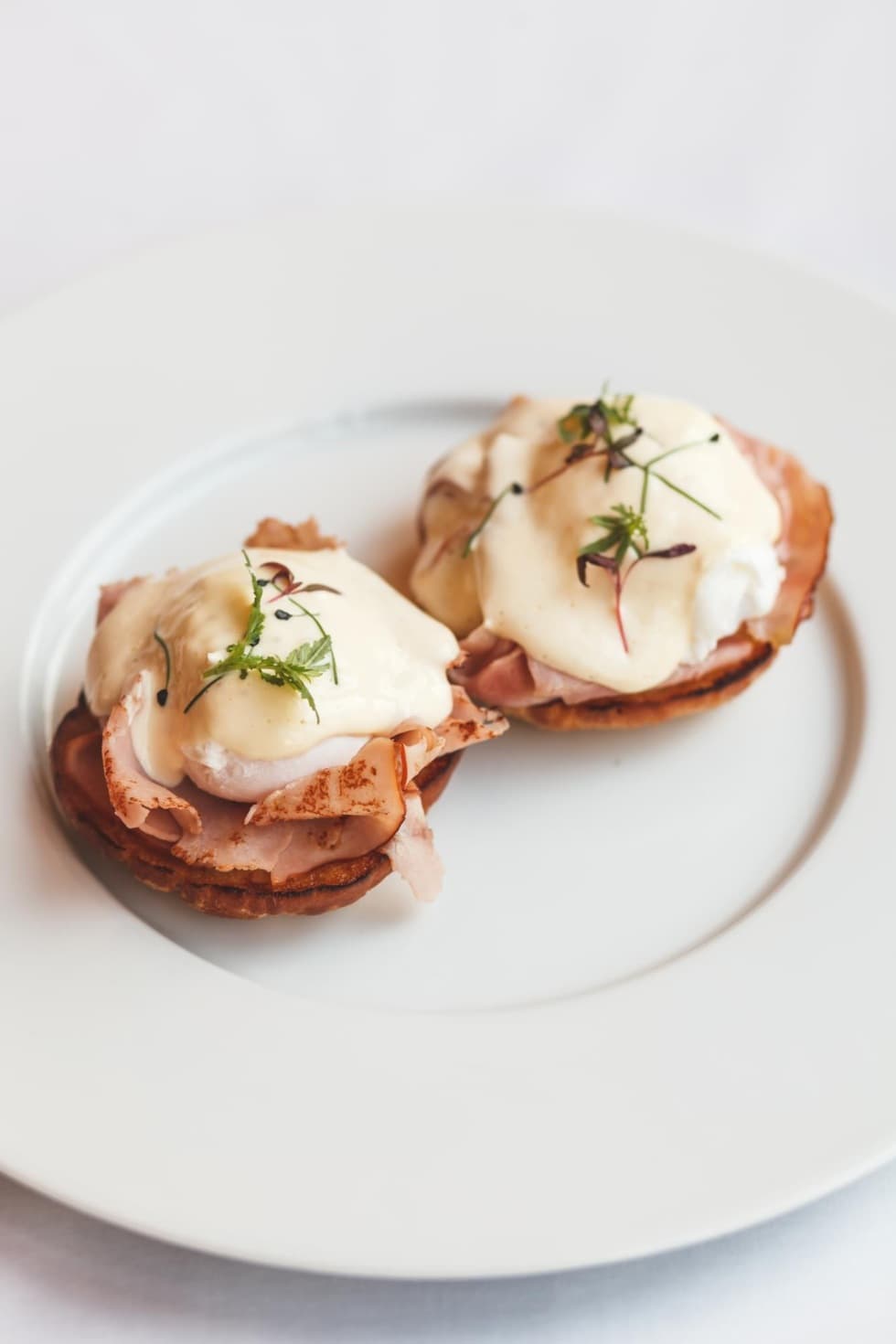 Breakfast with a view of Náměstí Míru? Sounds like a dream! But starting Wednesday, February 21st, we will gladly make that dream come true. Breakfast at Aromi is back, but that is not all.

We will begin opening at 9:00 am during the week and on weekends. Breakfast will be available until 11:30 am. Riccardo Lucque and the head chef of Aromi, Petr Špejzl have combined to create the following selections: Eggs Benedict with prosciutto cotto and cioppino bread; frittata topped with fiocco ham, "Domenico Celli" and shaved pecorino; and Nutella waffle with pear compote and mascarpone

Throughout the day, guests can select from all the delicious sandwiches in our display case. Satisfy your hunger with a homemade croissant filled with fiocco ham, "Domenico Celli" and Asiago cheese. Or perhaps a Tramezzino sandwich with boiled eggs, parmesan and mayonnaise. Or maybe a piada wrap with frittata and pecorino cheese.

In the afternoon between lunch and dinner, there will be a cook dedicated to preparing "small bites". We recommend the aubergine and pepper caponata topped with buffalo mozzarella, the beef tartare on bruschetta, the sea salt baked prawns with homemade mayonnaise, the seabass carpaccio with burrata and tomatoes, and the oysters with shallots and vinegar.

Follow our Facebook and Instagram pages (or the photo gallery on our website) to see how these new offers look! We will keep updating the pages with more pictures.
We look forward to welcoming you to Aromi. You may book your table via info@aromi.cz, or at 222 713 222.