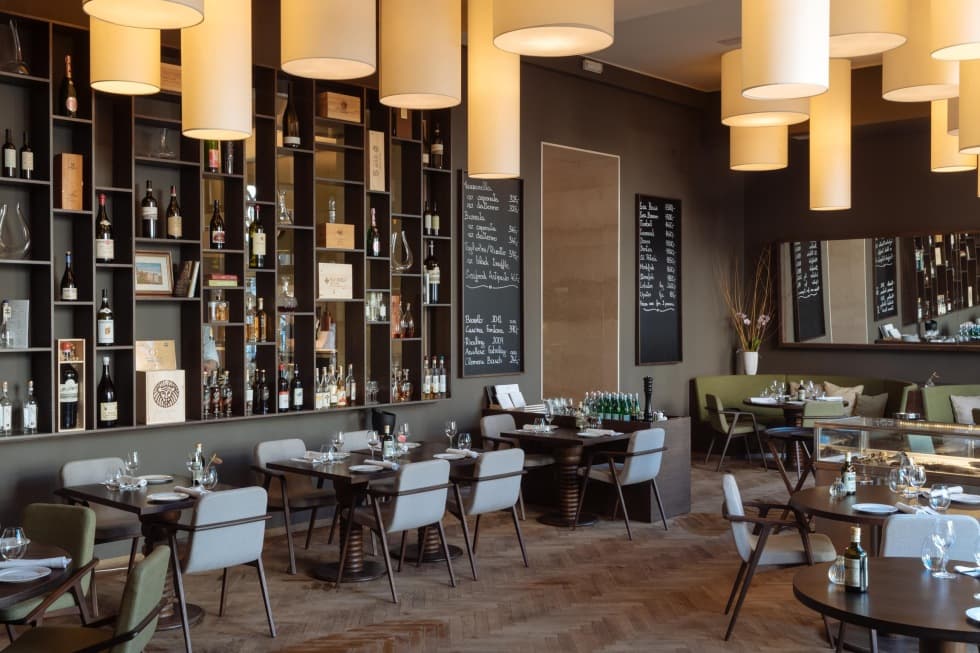 The Italian restaurant Aromi offers from its beginnings a wide scale of fresh fish and seafood and presents authentic Italian cuisine with an emphasis on quality and fresh ingredients from which the food is prepared.
Aromi, an Italian seafood restaurant, was opened in 2005. Owner Riccardo Lucque focuses on high quality ingredients and products from small Italian suppliers. Riccardo's personal relationships with suppliers guarantees the highest quality of selected products.

Everyday we offer numerous kinds of fresh fishes and sea food. In warmer weather, up to 40 people can sit in the outside in the beautiful garden. Aromi's wine selection numbers about 300 Italian labels and over one hundred kinds of grappa.