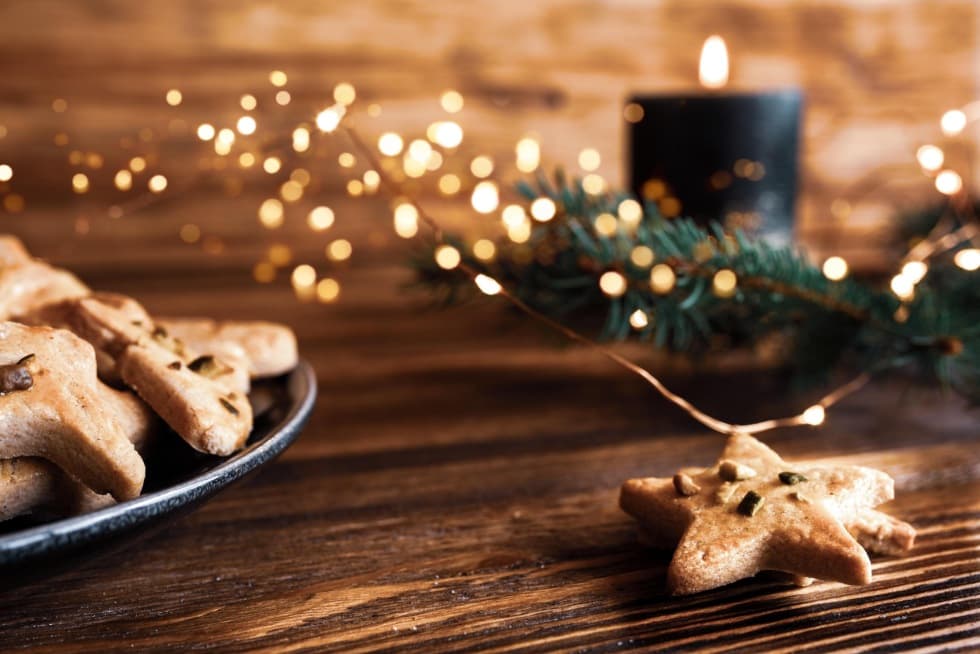 Scallops with oranges and Beluga lentil salad
Groats croquettes with mushroom sauce, black truffle and oregano oil
Donà Blanc 2012, Hartmann Donà * (0,1 l)
White creamy fish soup and croutons
Fried sea bass fillet with potato fondant, pickled vegetables and béarnaise sauce
Champagne Cote Grand cru, Bereche (0,1 l)

or

Roe deer fillet with chestnut purée, cranberries and gingerbread
Brunello di Montalcino 2011, Il Paradiso di Manfredi * (0,1 l)
Eggnog panna cotta with almond ice cream
Reciotto di Soave 2012, Gini * (0,1 l)
* Via del Vino import

Price of Christmas menu is 1 850 Kč per person. Price of wine pairing is 890 Kč per person. Our staff will provide more info about
Christmas menu or you can contact us via email at info@aromi.cz. A deposit may be required when
making a reservation.