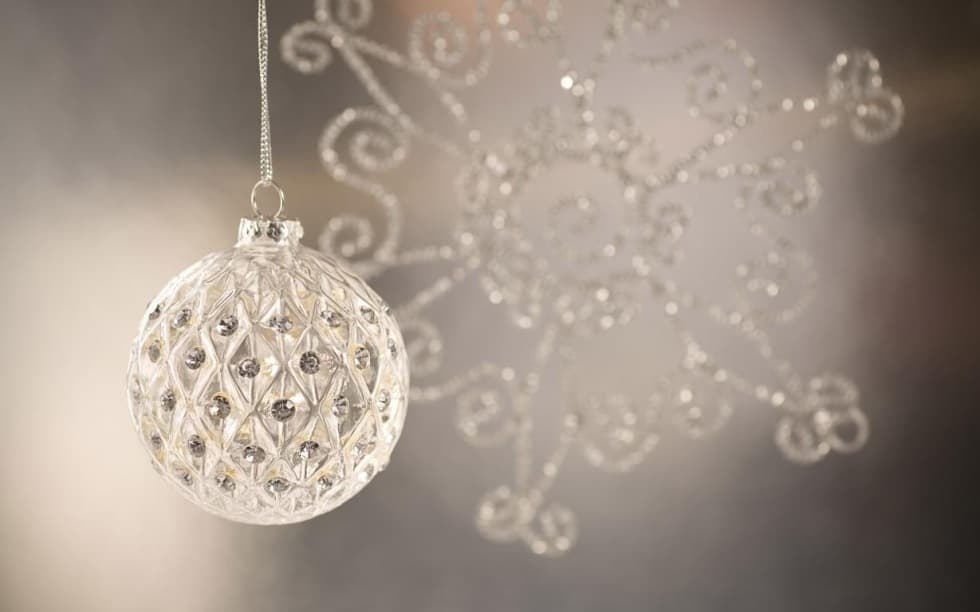 In celebration of the forthcoming Christmas holidays, Chef-​Owner Riccardo Lucque, in cooperation with Chef Robert Loos, has prepared the 2015 Christmas and New Year´s Eve Menu. Both menus are prepared from the finest ingredients and they combine both Italian and Czech traditional cuisines.

Our Christmas Menu will be served on December, 24th from 6 p.m.
Amuse bouche - Oysters Gratin
Langoustine Carpaccio with Osetra caviar and Jerusalem artichokes
PINOT BIANCO, Franco Toros, FRIULI 2014, 0,1l
Scallop and Prawn Minestrone
SAUVIGNON PICOL, Lis Neris, Friuli 2013, 0,1l
Beef Cheek Ravioli with leek
VALPOLICELLA Classico Superiore Ripasso Sausto, Monte Dall'Ora, VENETO 2011, 0,1l
Pan-​fried John Dory with veal sweetbread, squid ink and saffron sauce
VALTELLINA Superiore Sassella Ris. Stella Retica, AR.PE.PE., LOMBARDIA 2012, 0,1l
Chocolate Mousse with passion fruit and hot chocolate sauce by Claudio Corallo
RECIOTO DI SOAVE Col Foscarin, Gini, VENETO 2008, 0,1l
Petit fours /​ Piccola pasticceria
Menu price is 1,950 per person, 2,950 CZK per person including selected wines.
Come to celebrate Chrismas with us!
The last evening of the year with us will experience in the style of James Bond's 007.
PROSECCO di Valdobbiadene Sur Lie, Cosa Coste Piane, Veneto 2014, 0,12l
Scallops Carpaccio with foie gras "torchon", champagne jelly and smoked foam
Prosecco di Valdobbiadene San Floriano, Nino Franco, Veneto 2014, 0,12l
Prawn Medallions, tomatoes-​avocado, grilled lettuce salad and raw salmon
SAUVIGNON La Foà, Colterenzio, ALTO ADIGE 2014, 0,1l
Monkfish Saltimbocca, saffron potatoes, mussels and seaweed ketchup
SASSOCARLO BIANCO Terre a Mano, Fatt. di Bacchereto, MARCHE 2011, 0,1l
Ravioli with egg yolk and buffalo ricotta filling
NEBBIOLO LANGHE, Guiseppe Mascarello, PIEDMONT 2013, 0,1l
Veal and Jerusalem Artichoke topinambur
VINO NOBILE DI MONTEPULCIANO Riserva, Sanguineto, TOSCANA 2011, 0,1l
Vanilla Bourbon Risotto with roasted figs, cocoa beans and gingerbread
VIN SANTO La Sorpresa, Pacina, TOSCANA 2007, 0,05l
GUY CHARLEMAGNE Classic Brut, CHAMPAGNE S.A., 0,12l
The NYE Menu price is 3,450 CZK per person and 4,490 CZK per person including selected wines.
Do not miss the Christmas and New Year´s Eve Menu and book your table as soon as possible.

Places can be booked by phone +420 222 713 222 or by e-​mail info@aromi.cz.

Be our guests and come to taste the festive menus in our restaurant. We look forward to seeing you!

Aromi team