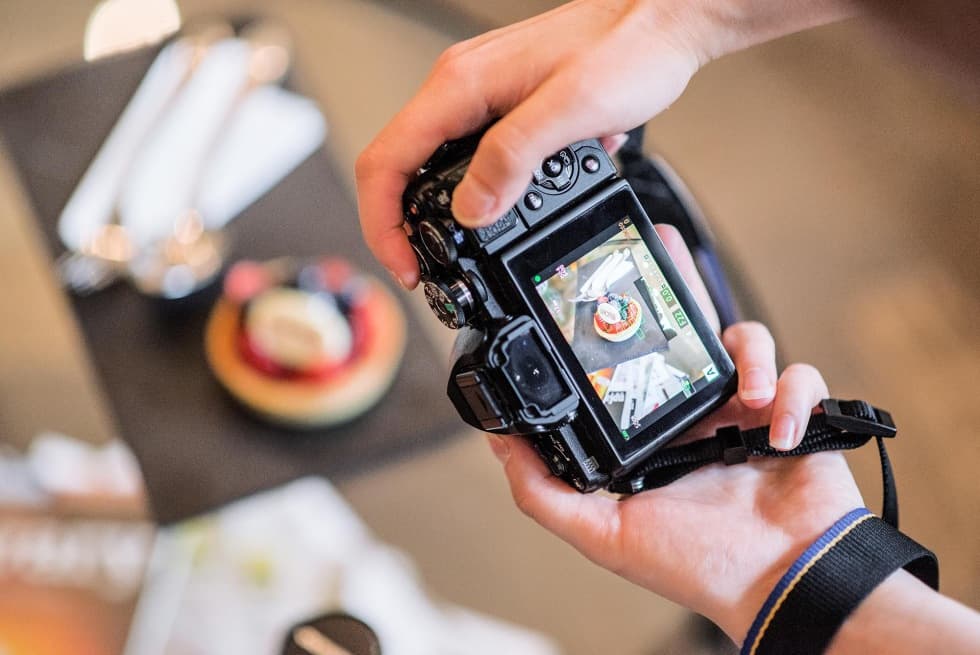 Let's not talk about selfies. We want to ask something different. Let's be honest, who has never taken a picture of his plate? We don't know many people like that. But how do you také a photo of your dish with total #foodporn results? Try our simple tips, and collect more likes!
1.Go for the light
Light is the key. If you already know you will be taking a picture of your meal when you go to the restaurant, ask to be seated in a place with more light. If you get a table near a window in the daylight, you have already won. The food will look best in daylight, so don't use your flash.
2. Choose the best angle

Different dishes look better from different angles, so it's best to try more than one. The basic is 45° because it is most like our own view. But if the dish contains layers like, for example, a burger, it's better to go lower, around 20°. Conversely, if the dish is more flat, try a 90° topshot.
3. Watch more than the food

Even if you don't notice it at first, make sure you look at the table and background of your picture. Are there dirty napkins? An empty glass? Your wallet? Maybe the door to the bathroom? Try to move these things out of the frame, and focus on the dish.
4. The human touch

Have you found the right angle and background, but your picture is still missing something? Ask the people you're with for a hand! Také the picure again with them holding the plate, or with them holding a set of cutlery. This will make it more of an action shot.
5. Use good-​quality equipment and take care of it

Even if you are just using your phone, you should always make sure that your lense is clean. If you're using a camera, make sure the settings are correct. When we take pictures of our food for social media, we use an Olympus OM-​D E-​M10 Mark III. Olympus has become the official supplier of our social media cameras.