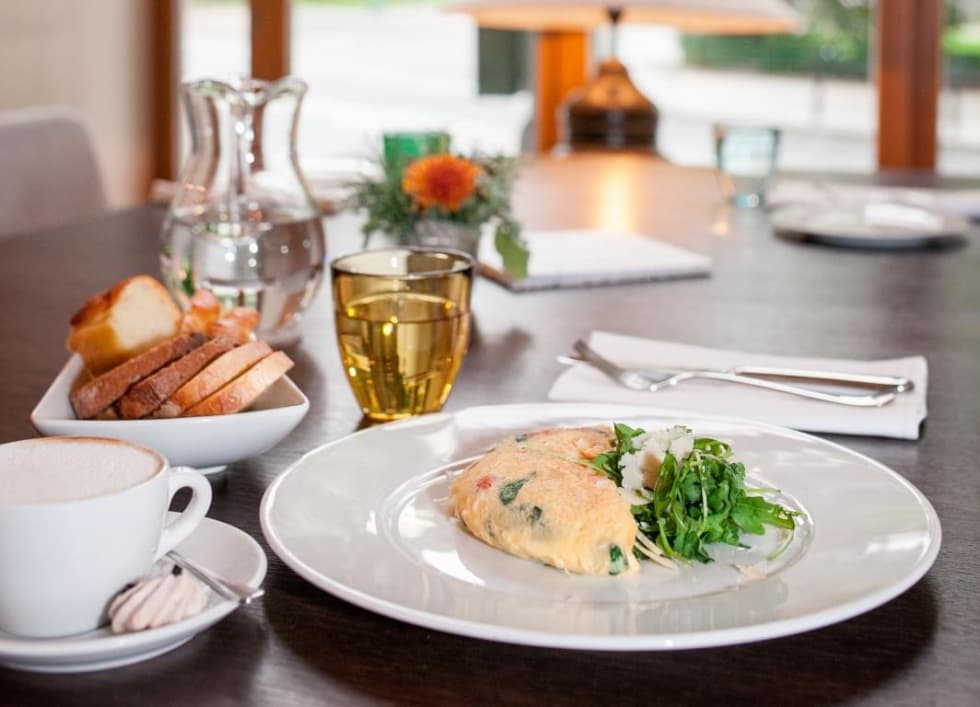 Starting on Wednesday November, 4th we have extended the bistro Aromi opening hours so you can enjoy breakfast with us. Each day, we open at 8.30 am and serve not only traditional egg dishes like omelettes, Eggs Benedict and fried eggs with ham, but also nutritionally healthy and hearty breakfasts.
Nutritionists strongly recommend Porridge, Fresh Fruit Salad or Granola with Greek yogurt.
Our breakfast menu also includes fresh croissants made daily at La Bottega Tusarova bistro in Holešovice.
We look forward to seeing you for breakfast!