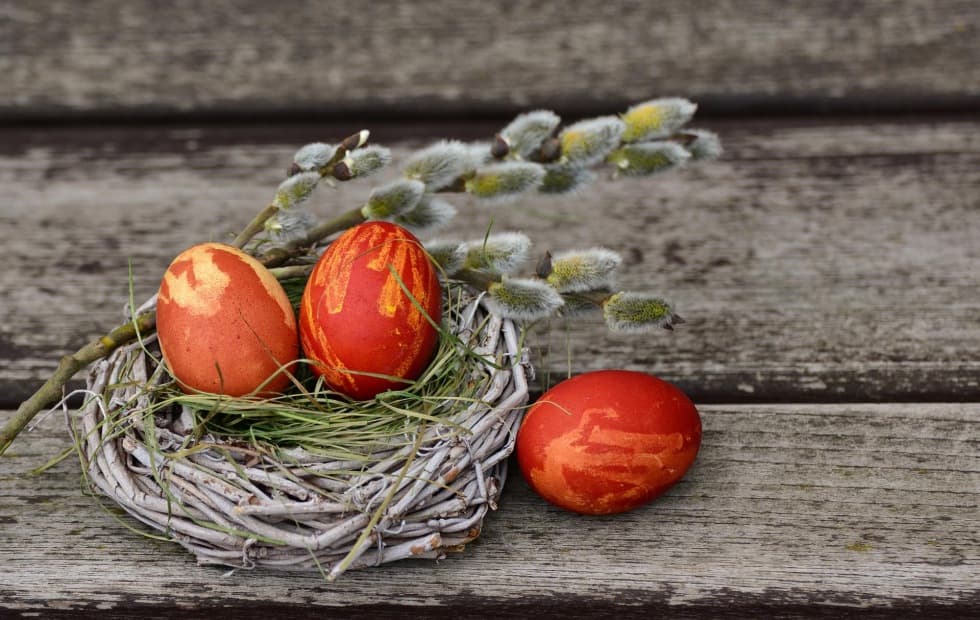 Easter is one of the most traditional festivities of the year and therefore we came out with a special Easter menu, which will be available in Aromi from 15. 4. to 17. 4. 2017. Chef Petr Špezjl and his team have integrated into the menu the most seasonal ingredients - wild garlic, asparagus, yellow carrot, lamb and nettle. We will gladly welcome you during Easter at Aromi.


APPETIZER

Asparagus soufflé, sorrel ice cream

SOUP

Creamy soup of yellow carrot, smoked butter


STARTER

Wild garlic risotto, rabbit meat croquettes


MAIN COURSE

Two different style of milk lamb, artichokes, ravioli filled with nettle

DESSERT

Chocolate egg



Price of the entire menu is CZK 1 450 per person. Book your table via email info@aromi.cz or call 222 713 222. Easter menu is available
from 15. 4. 2017 to 17. 4. 2017.