Michelin chef Stefano Ciotti at Aromi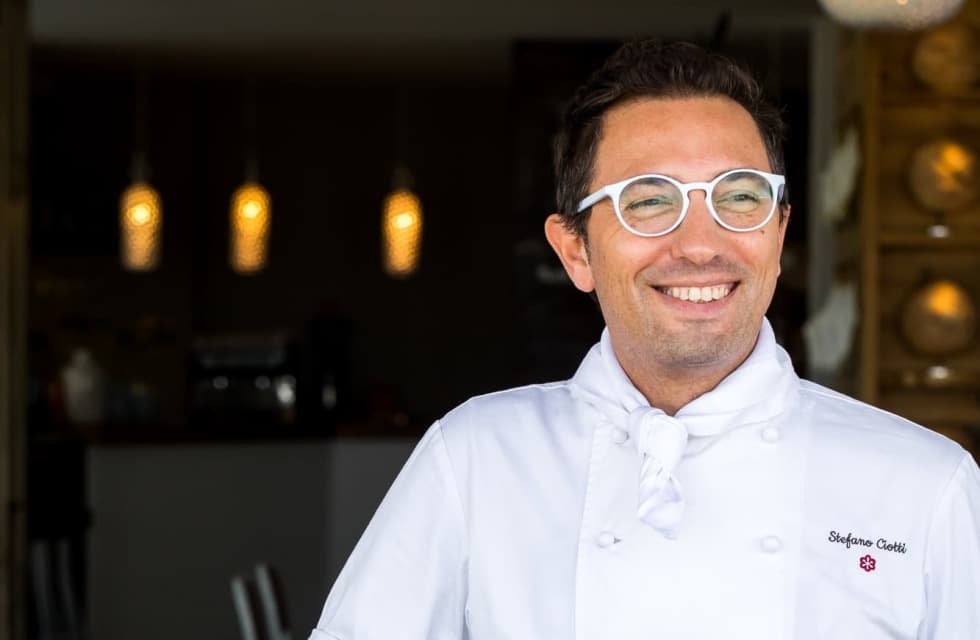 Steafano together with Riccardo Lucque prepare an unforgettable dinner. We look forward to a day by the sea, "una giornata al mare".​​​​​​​ Stefano will cook a menu that presents modern gastronomy with respect for Italian traditions.
Franciacorta Berlucchi'61 Extra Brut
Amuse bouche
Tomato au gratin in the 21st century
Rabbit with vinegar by Nella
Cardon
Gavi, Olim Bauda, Piemonte, Italy
Fagottelli stuffed with cacio e pepe sauce, clams, baby calamari
Sauvignon Blanc, Tiefenbrunner, Alto Adige, Italy
Mullet alla Pesaro
Verdicchio Dominé, Castelli di Jesi, Marche, Italy
Lamb chop alla Rossini
Langhe Nebbiolo, Vajra, Piemonte, Italy
Rose of Pesaro
Moscato D'Asti, Paolo Saracco, Piemonte, Italy
MENU ........................................ 3 250 CZK / person
WINE PAIRING ......................... 1 650 CZK / person
Join us on October 12th for the culinary event of the year! During the evening, you will enjoy a full concert in the kitchen.