NEW INTERIOR, NEW MENU, NEW LOOK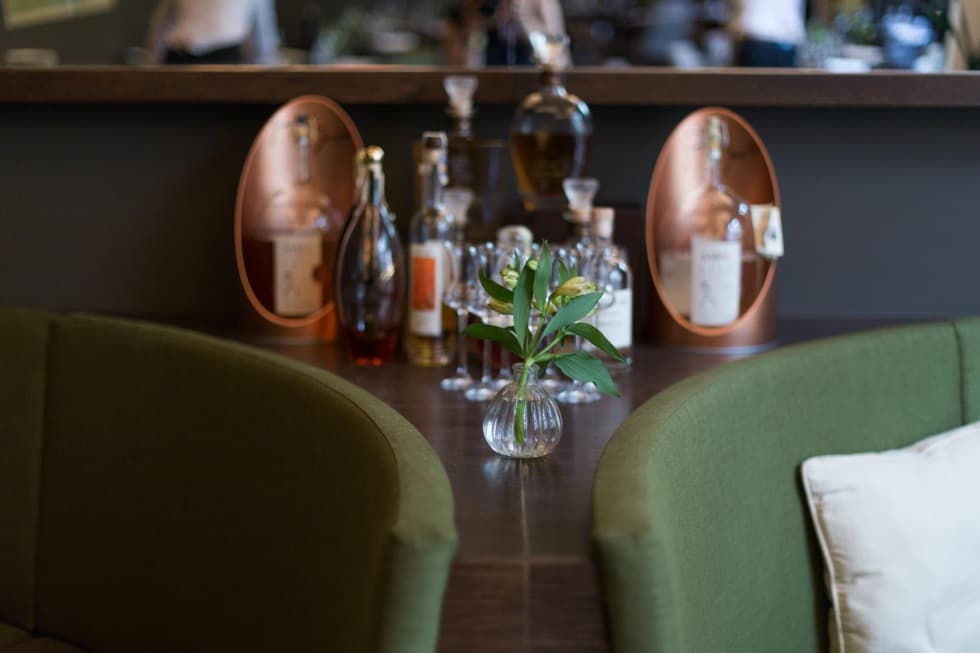 Our sister restaurant, La Finestra, recently debuted a new face for their interior and their menu. And Aromi has decided to refresh our look as well, with one that offers a comprehensive culinary experience for our customers. For us, a visit to Aromi is not only about the food.
Our primary goal is to lighten the old look. To accomplish this, we have asked for assistance from the very talented Soňa Valentová, graphic designer from Ginger and Fred, who also redesigned the La Finestra menu.
Our new system will incorporate separate lists of featured items that can be attached to the main menu. This solution complements the lightness and airiness that is characteristic of the Aromi brand and the new interior.
The new menu uses an elegant and timeless design, incorporating colors from the restaurant. The natural green of the dessert menu and the soft grey tone of the cocktail card are mirrored in the interior.
Our inspiration came from our logo and our building, using elements from both in the new look. Thanks to these changes, our menu is much easier to read and has a more coherent look. Please visit us soon so you can experience it yourself.