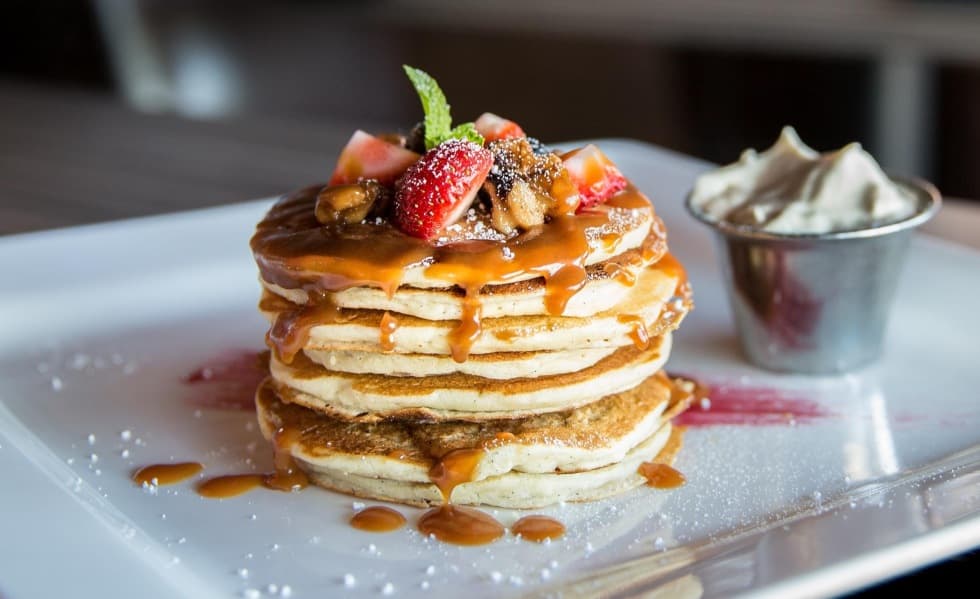 Aromi Chef Robert Loos, has prepared a special Pancakes Week for you. Starting on Monday, February 22nd 2016, come sweeten your morning with our Pancake Menu.
The Pancake Menu is available every day until Sunday, February 28th from 9 am to noon (on Saturday and Sunday we start at 9.30 am).
Pancakes with butter and maple syrup 175 CZK
Pancakes with blueberries 195 CZK
Pancakes with sour cream and strawberries 195 CZK
Sweet and Salty Pancakes (with maple syrup, bacon and foie gras) 295 CZK
Robert Loos and the restaurant team are looking forward to seeing you!