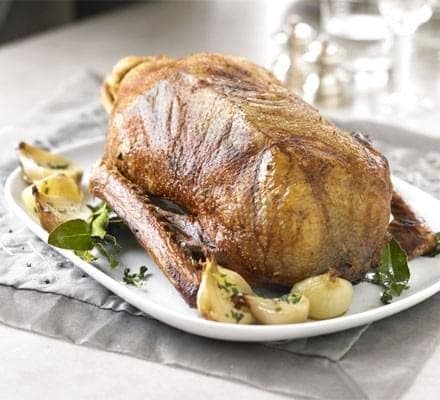 November 11, the day of St. Martin, is traditionally celebrated as the day when we say goodbye to autumn and welcome the onset of winter. Chef of Aromi, Robert Loos, and his team have prepared special 3 courses menu, consisting of dishes traditional for this feast.
This time limited menu features homemade kaldoun, capelleti filled with ragout of goose meat and entrails, baked St. Martin goose, red and white cabbage, potato – bun dumpling, barley risotto. The cherry on the top will be represented by St. Martin kolach.
This menu will be served from Friday afternoon until Sunday evening, November 13, 2016. The price of the entire menu is 625 CZK per person.
The restaurant accepts reservations by phone + 420 222 713 222 or email info@aromi.cz. Your place can be booked via Restu and Zomato.
Picture source: www.bbc.co.uk