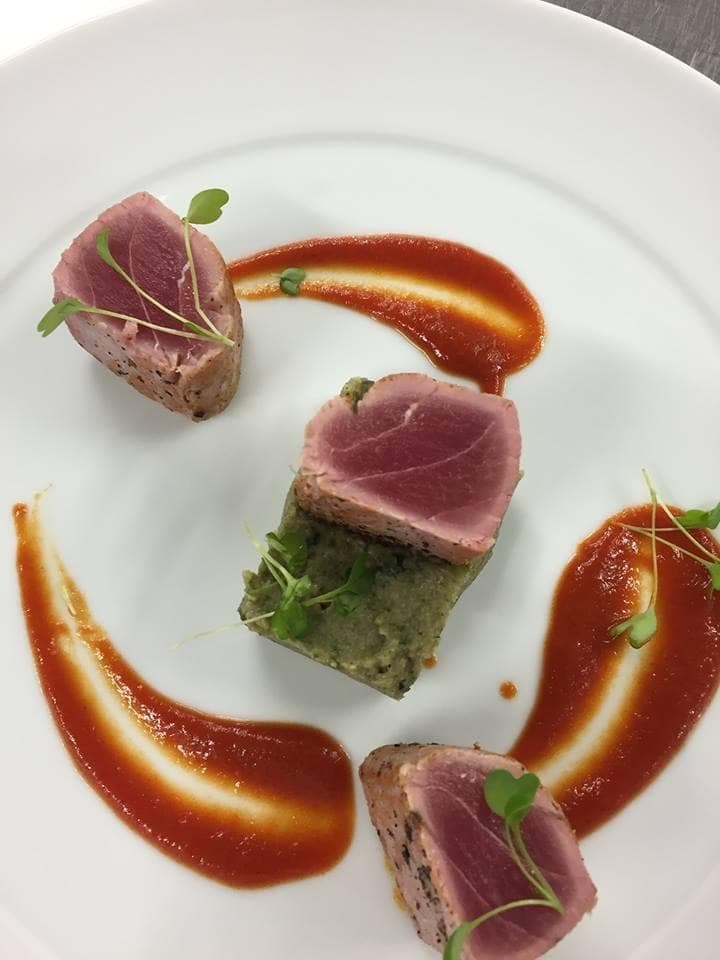 Our Chef Robert Loos has prepared several new dishes for our Menu. You can take a look at the delicious selections here in the Menu section on our web pages.
The new menu is full of inventive recipes. Every sea food lover will definitely be pleased by Linguine A.O.P. with sea urchin caviar or by Calamarata pasta with swordfish, calamari, tomatoes and pistachio. Those who like to savour premium quality beef will be delighted by Braised beef cheeks with celery fondant, spinach and bone marrow.
We have also updated our dessert menu so you can enjoy amazing Coconut parfait, pineapple carpaccio and piňa colada foam or Valhrona chocolade fondant with citrus and salted caramel ice cream among others.
Be our guest and come taste our delicacies from the new menu.
Robert Loos and the restaurant team are looking forward to seeing you!