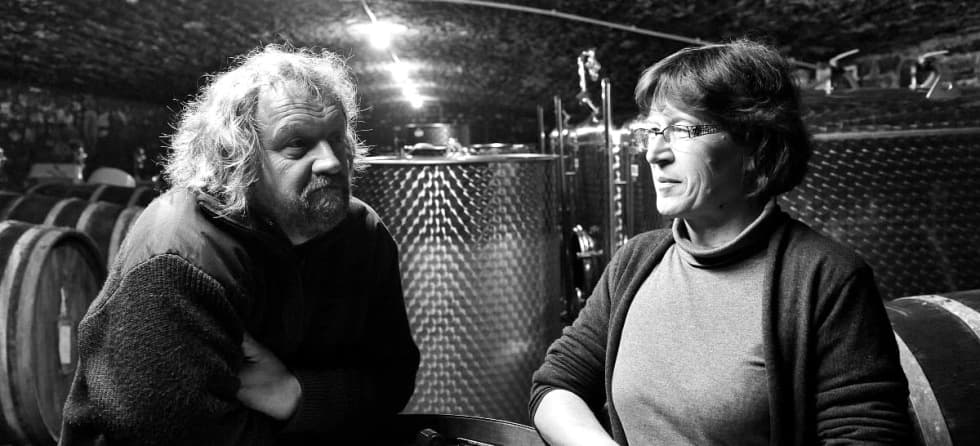 You are cordially invited to a tasting dinner of wines from Clemens Busch accompanied by a four course meal specially created by Chef Robert Loos. Come on Friday, February 19th 2016 starting at 7 pm, Aromi will present a special evening with Mr. Clemens Busch, the owner and winemaker of Clemens Busch winery, maker of some of the finest Riesling wines from the Mosel Valley.
Clemens Busch is one of the few truly natural winemakers; his vineyards are located in Germany along the Mosel River. During the past decade, he has become one of the finest producers of Rieslings in the world. He will be here with his wife and partner Rita.
Why is Clemens Busch so special?
His grapes come from some of the best vineyards along the Mosel River in the area now designated Marienburg. The vines grow mostly on grey slate, red slate, but also on very rare blue slate. Clemens´s Spätlese category wines comes only from 50 - 100 year old vineyards. When you add that he produces wine with an enlightened approach and maximum respect for nature, you will understand why his wines are so special.
During the gala dinner at Aromi, Clemens and Rita will introduce Rieslings of varying complexity from all types of slate.
Veal Tartar, burrata and tomato
Riesling Trocken 2014, Mosel
***
Monkfish Saltimbocca with saffron risotto
Riesling Vom roten Schiefer magnum 2012
Riesling Vom grauen Schiefer magnum 2012
***
Slowly baked milk fed Pork Belly, apple purée and potatoes terrine
Riesling Marienburg 1. Lage Rothenpfad 2011
Riesling Marienburg 1. Lage Felsterrasse 2011
Riesling Marienburg 1. Lage Fahrlay 2011
***
Pear Strudel with chestnuts stuffing
Riesling Auslese Fahrlay 2006
***
Price for the tasting dinner with Clemens Busch wines is CZK 2,190 per person.
You can book your table by phone +420 222 713 222 or by e-​mail info@aromi.cz.
Do not miss this opportunity to spend an evening with unique wines at our restaurant.
We look forward to seeing you!