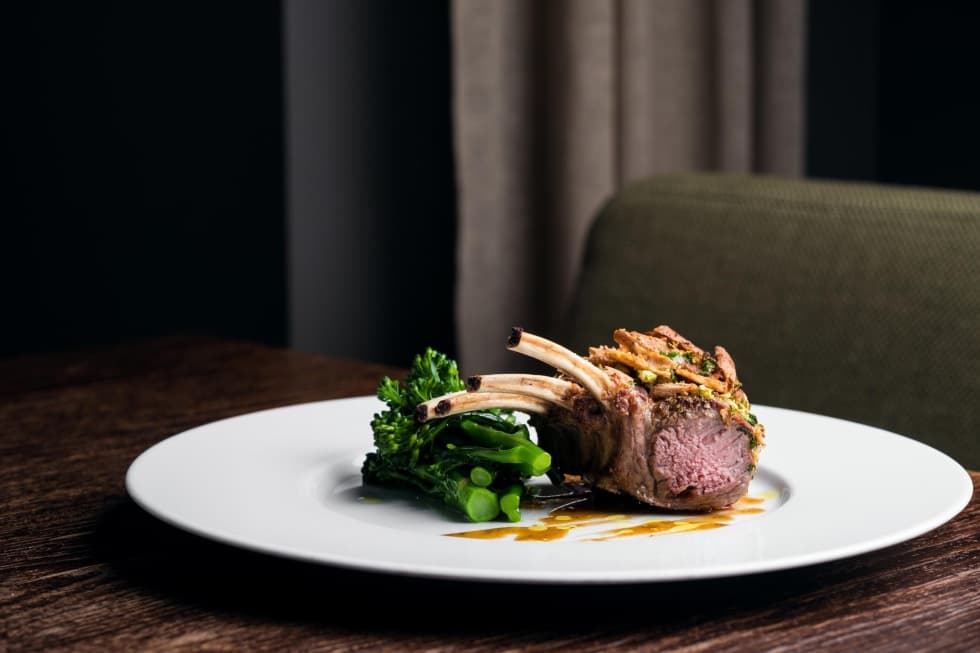 Spring is here, and the fresh breeze is blowing into Aromi with a new Spring menu! We look forward to seeing new flavor combinations made with fresh seasonal ingredients.
Chef Petr Špejzl's Spring menu is full of color, representing modern Italian cuisine in the best sense of the word. Let's picture it. Riccardo's favorite, Vitello tonnato with baked sweetbreads, will be featured in the launch of the new menu.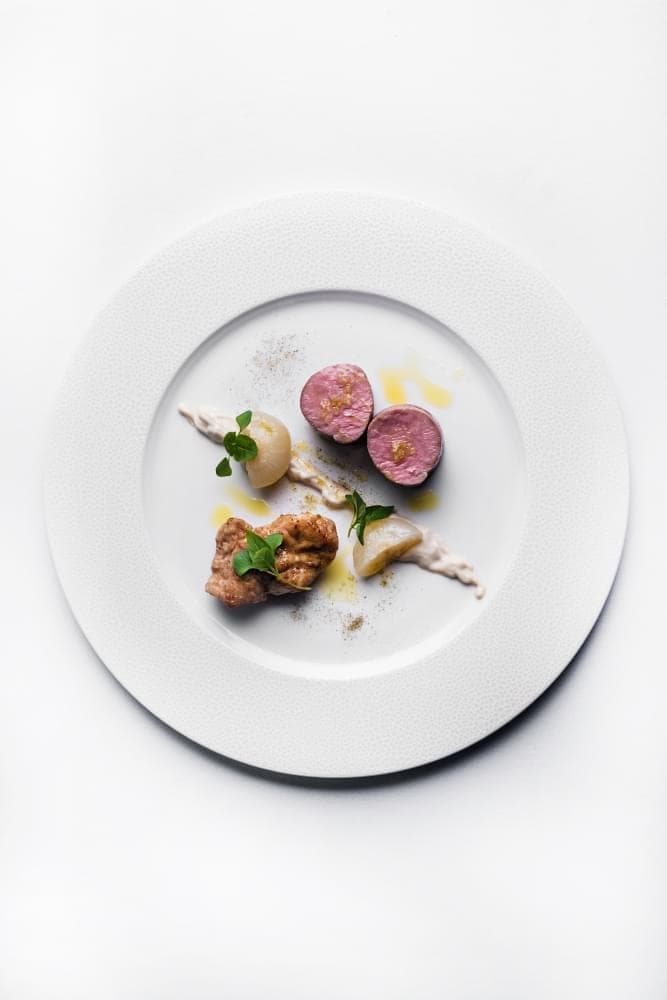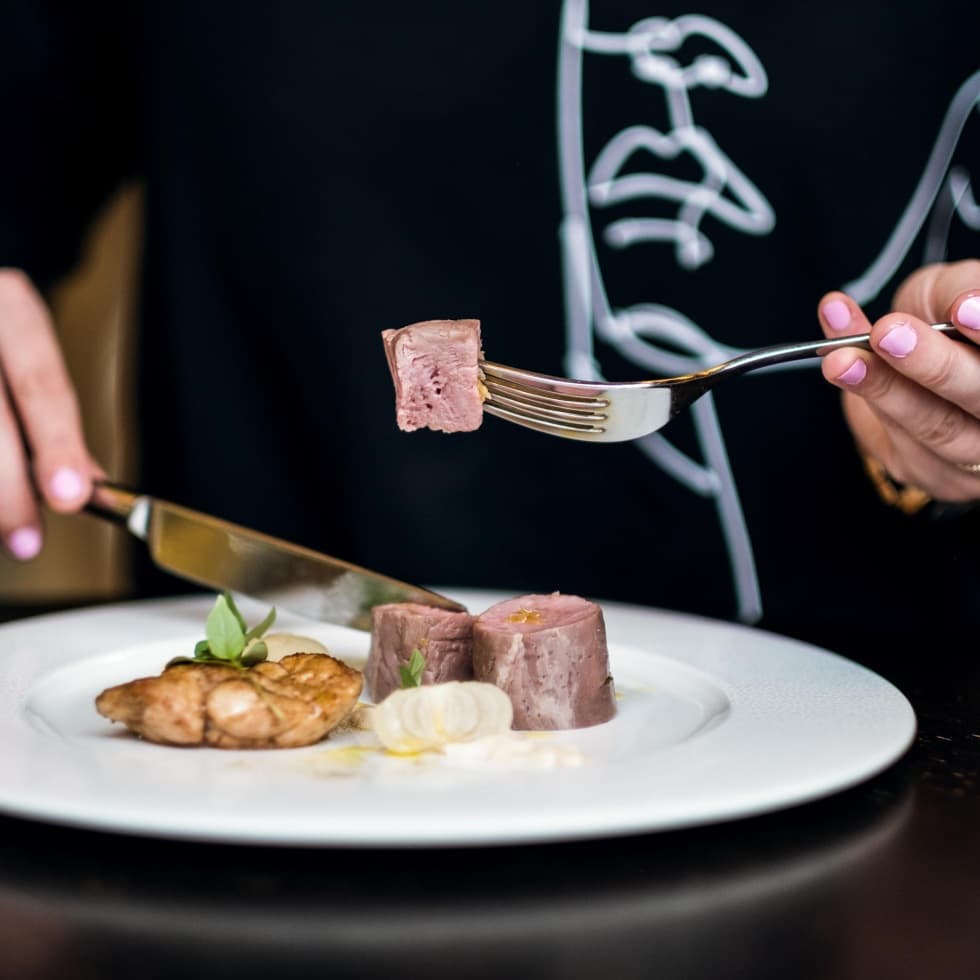 Other novelties among the starters include stewed artichokes with herring and pecorino primo sale, and croquettes made from langoustines and shrimp mayonnaise.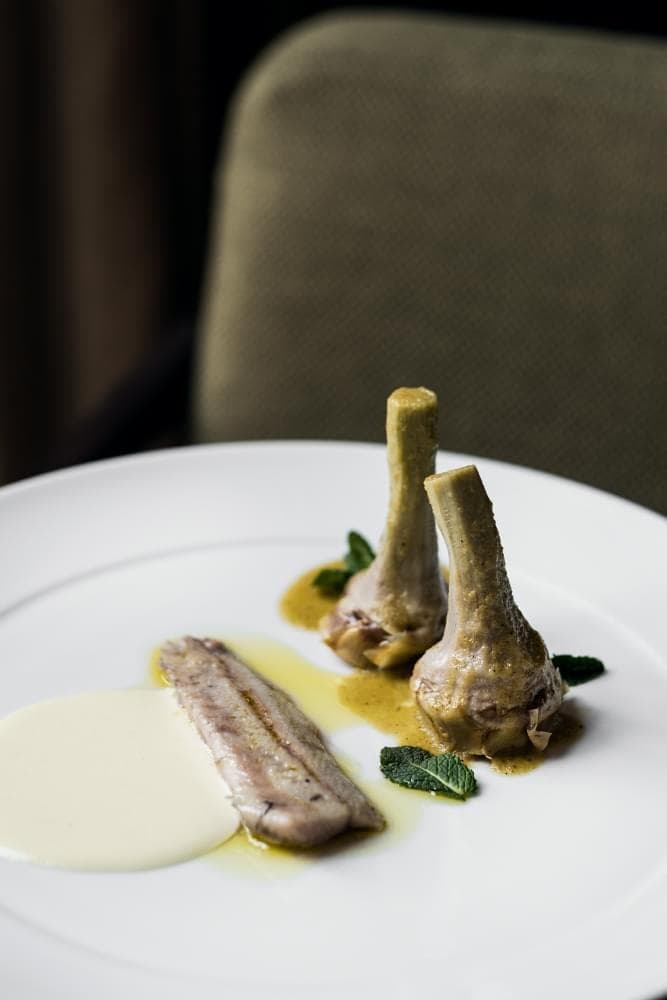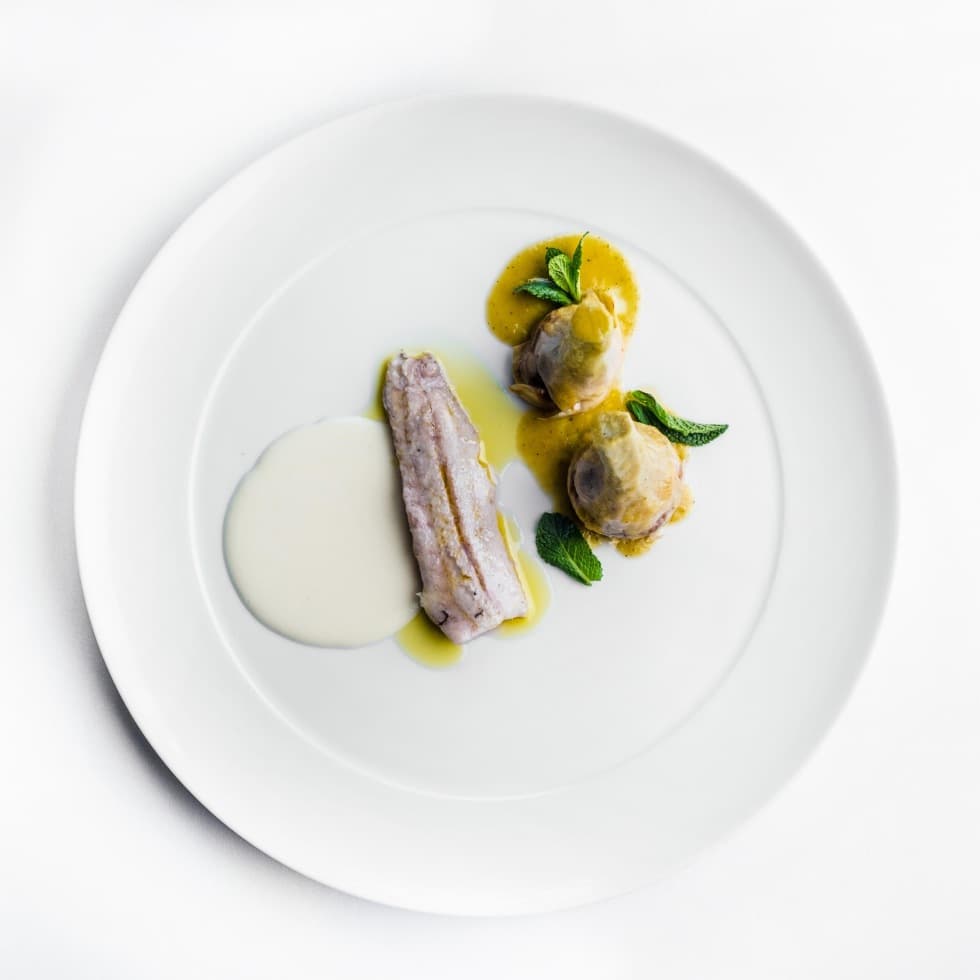 And for those of you who love carpaccio, we know you'll love ours. It is prepared with high quality US Prime beef, and served with tomato bread à la Toscana. Try our rich chicken broth with a traditional Italian garnish, lemon passatelli.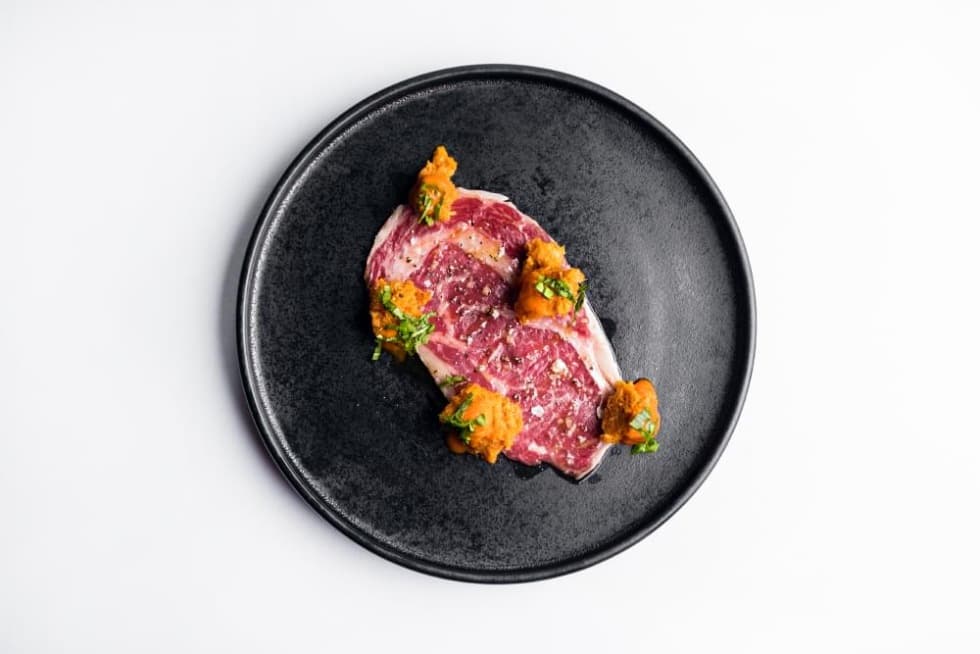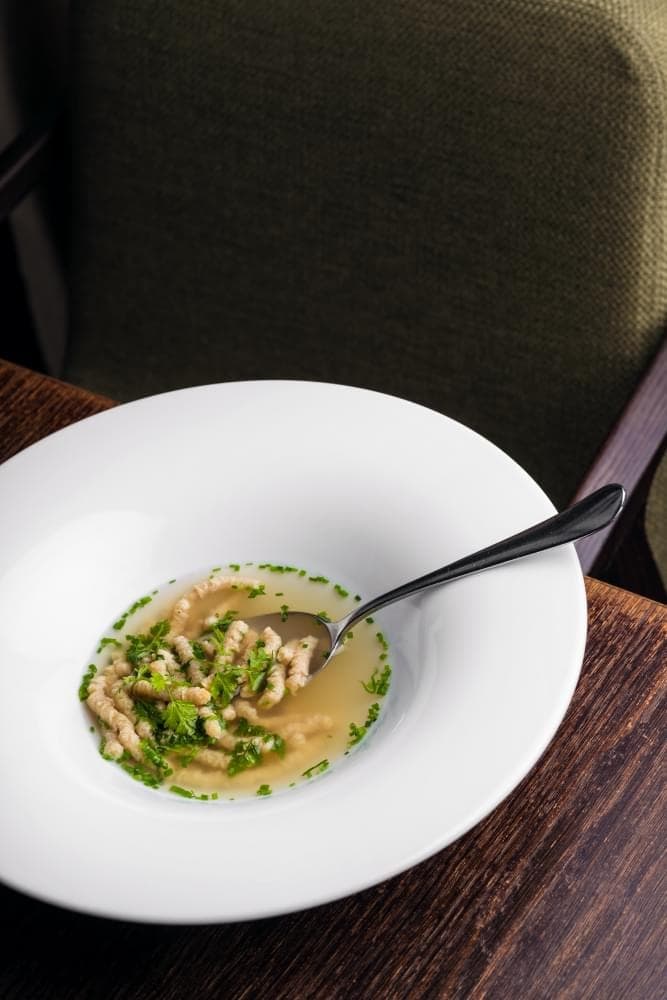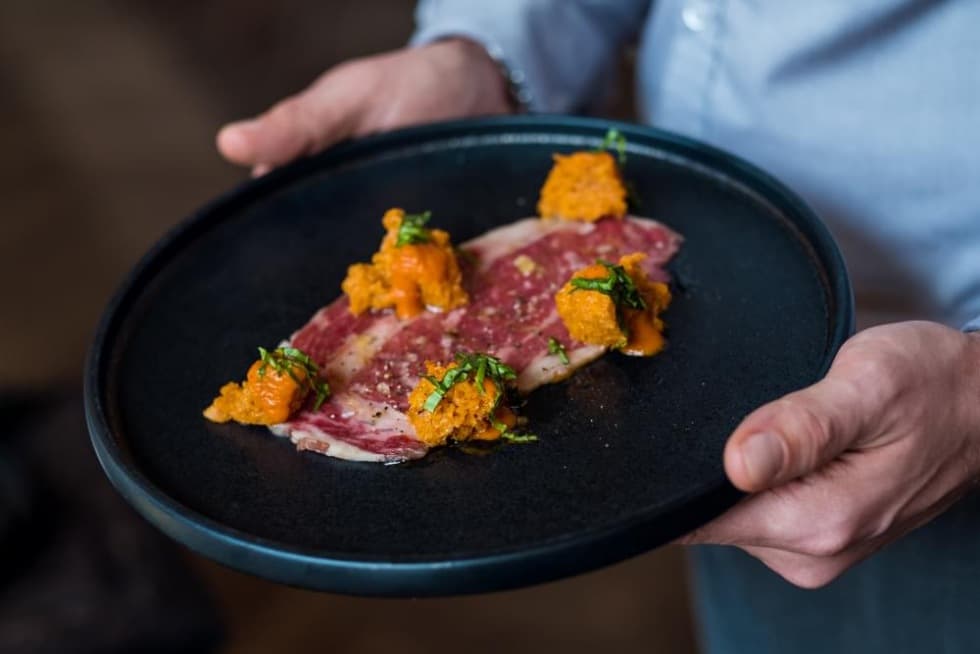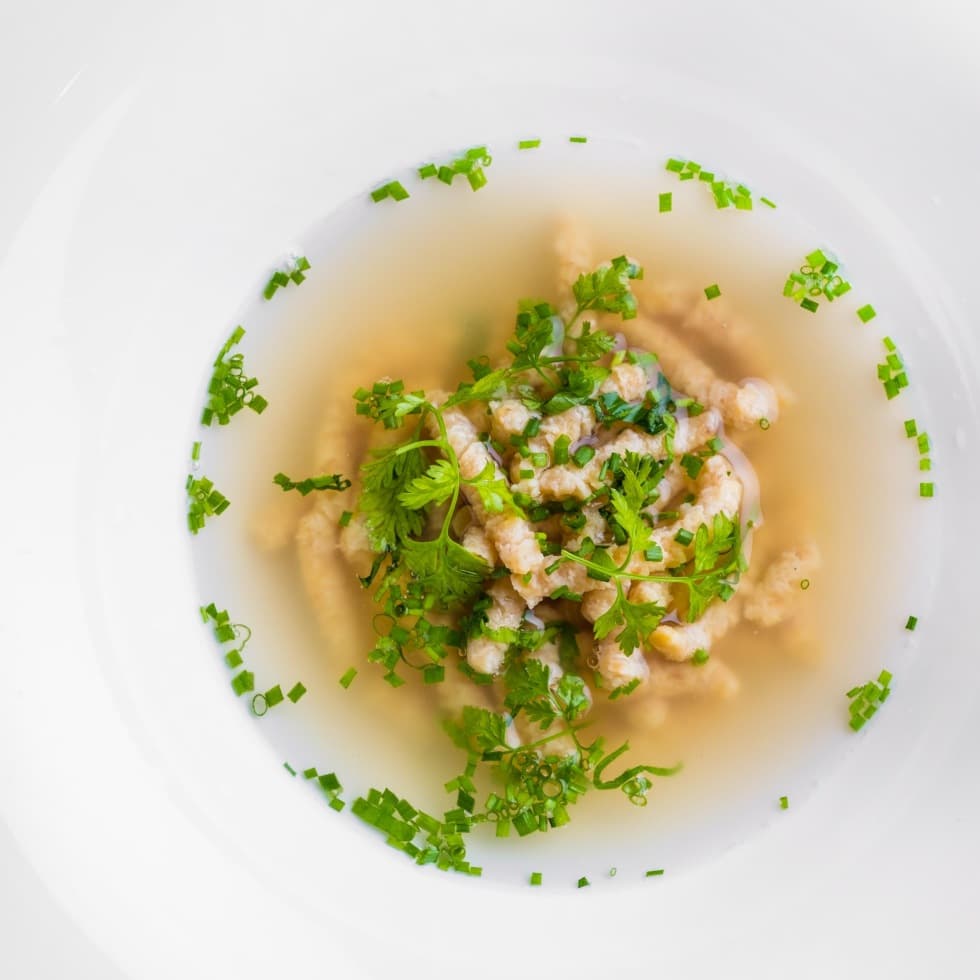 Nothing says Spring like young green peas. We have used them to create a creamy soup with mullet.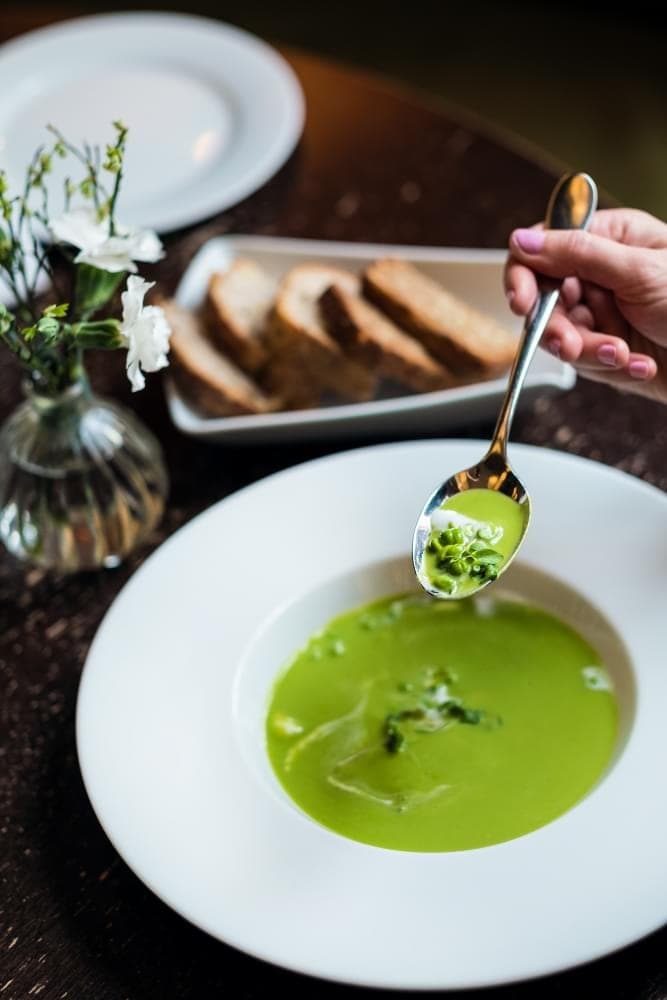 And let's go to the pastas. Try the spaghetti with cockles and lightly smoked tomatoes, or strozzapreti with delicious crab meat.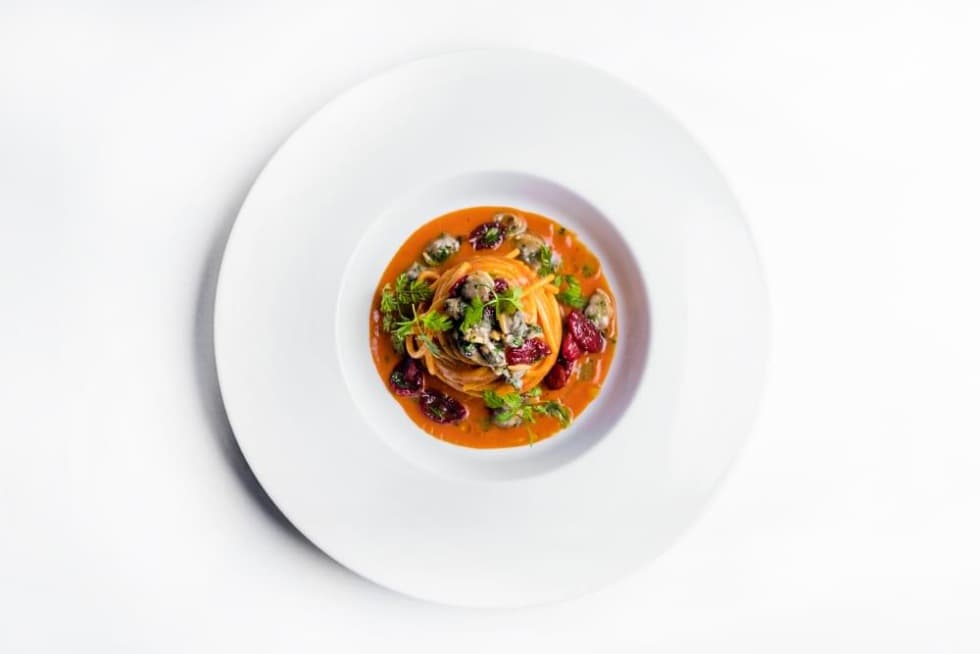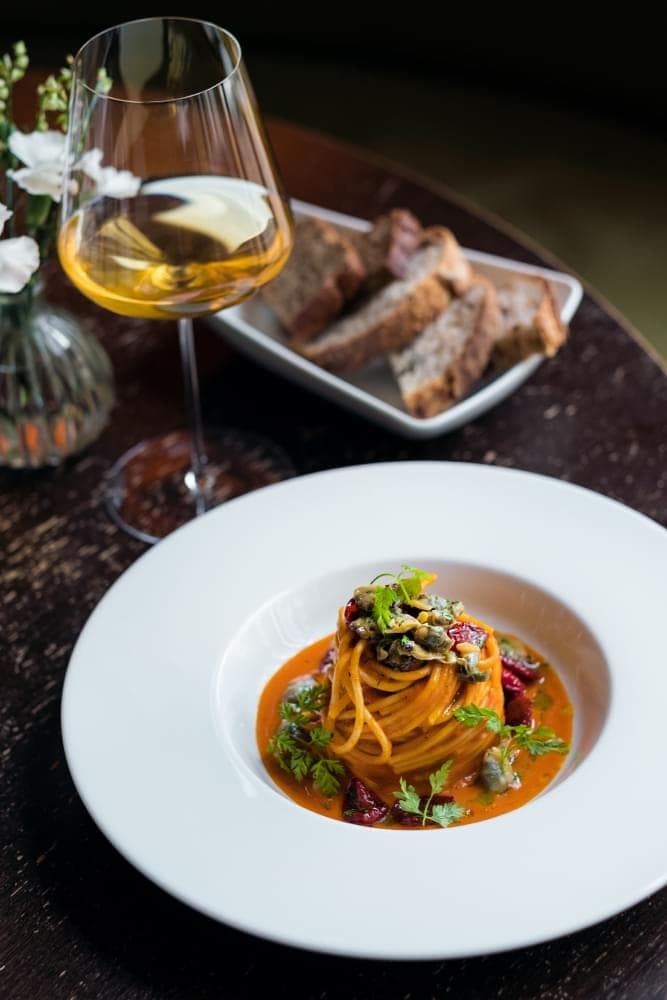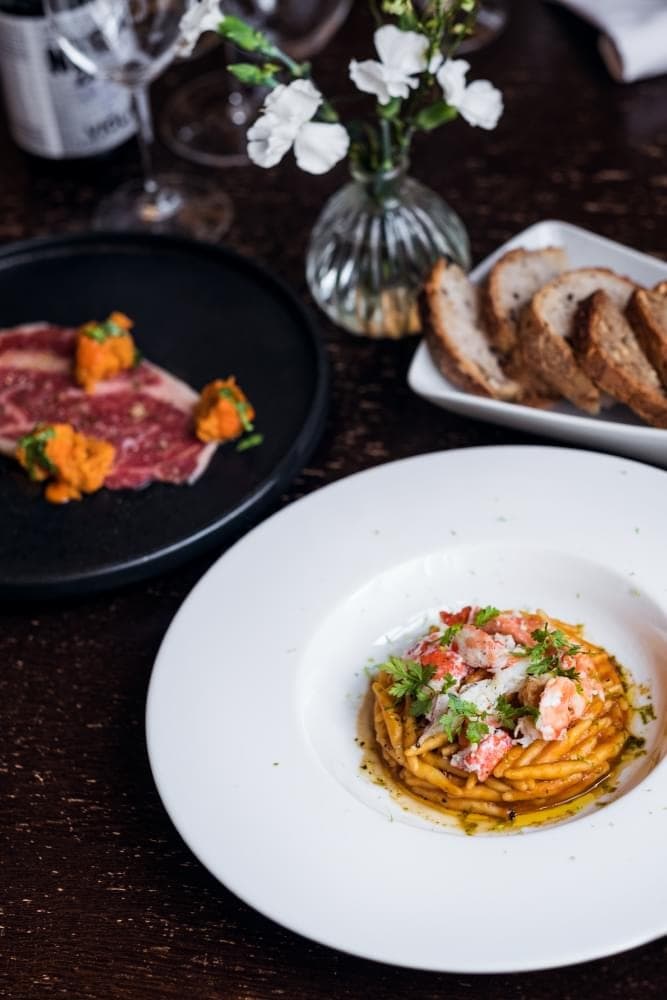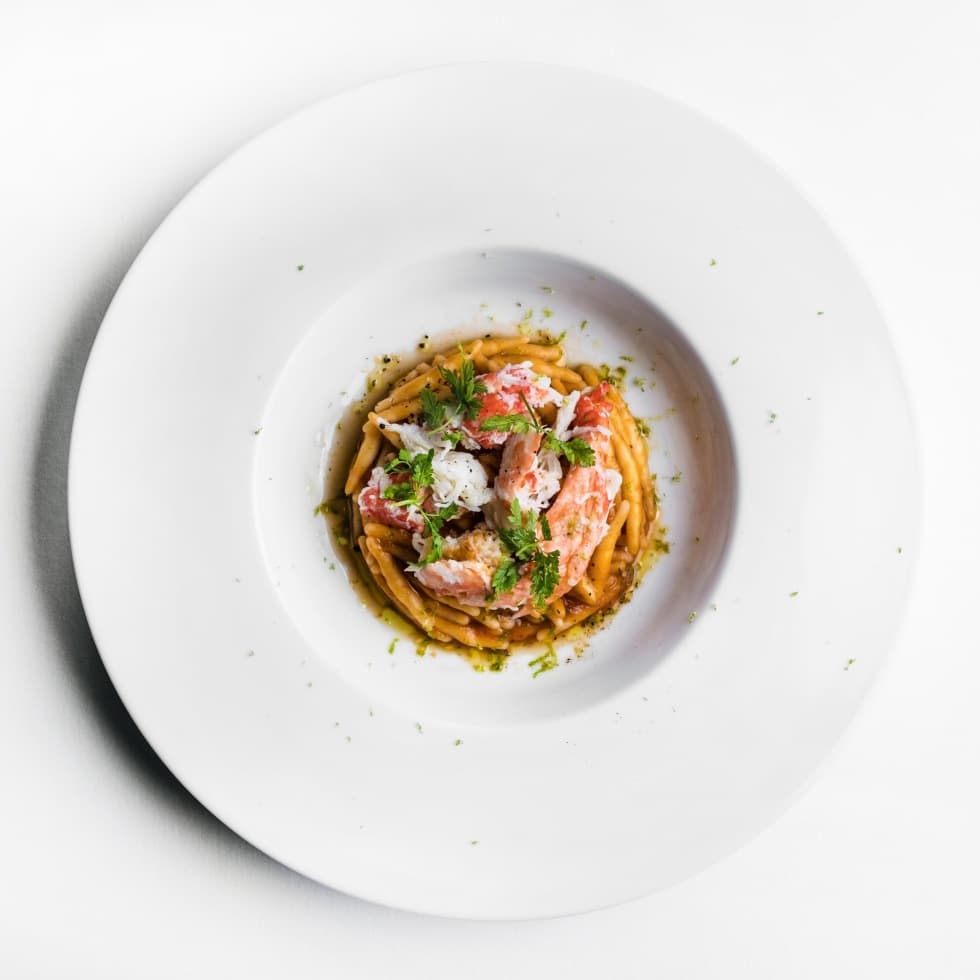 And what would you say to classic tortellini with parmesan fondue and veal sauce, or paccheri "Borgo Pace" and amatriciana sauce?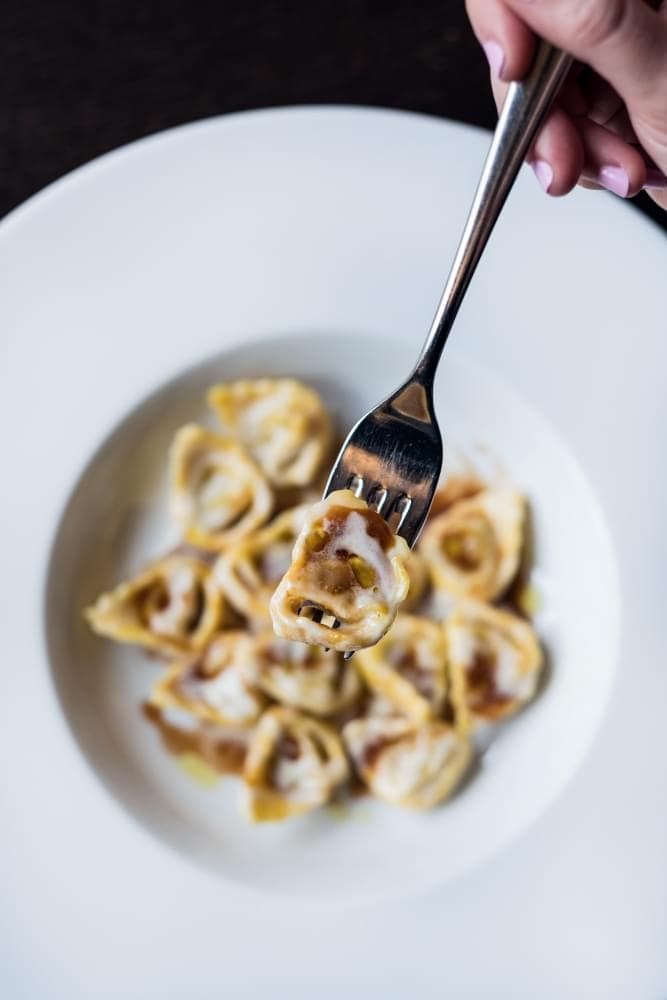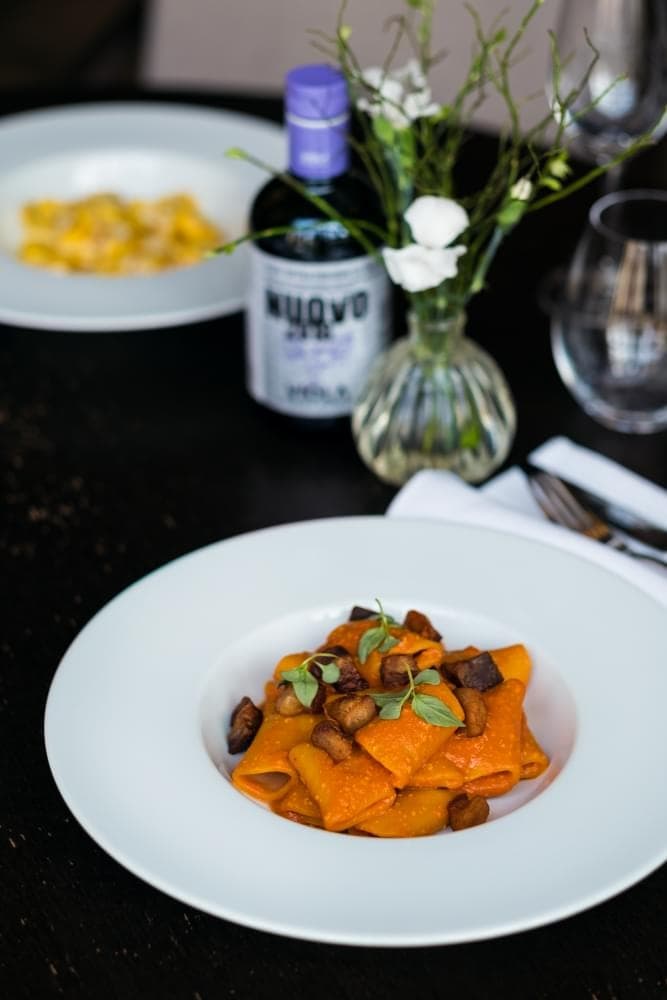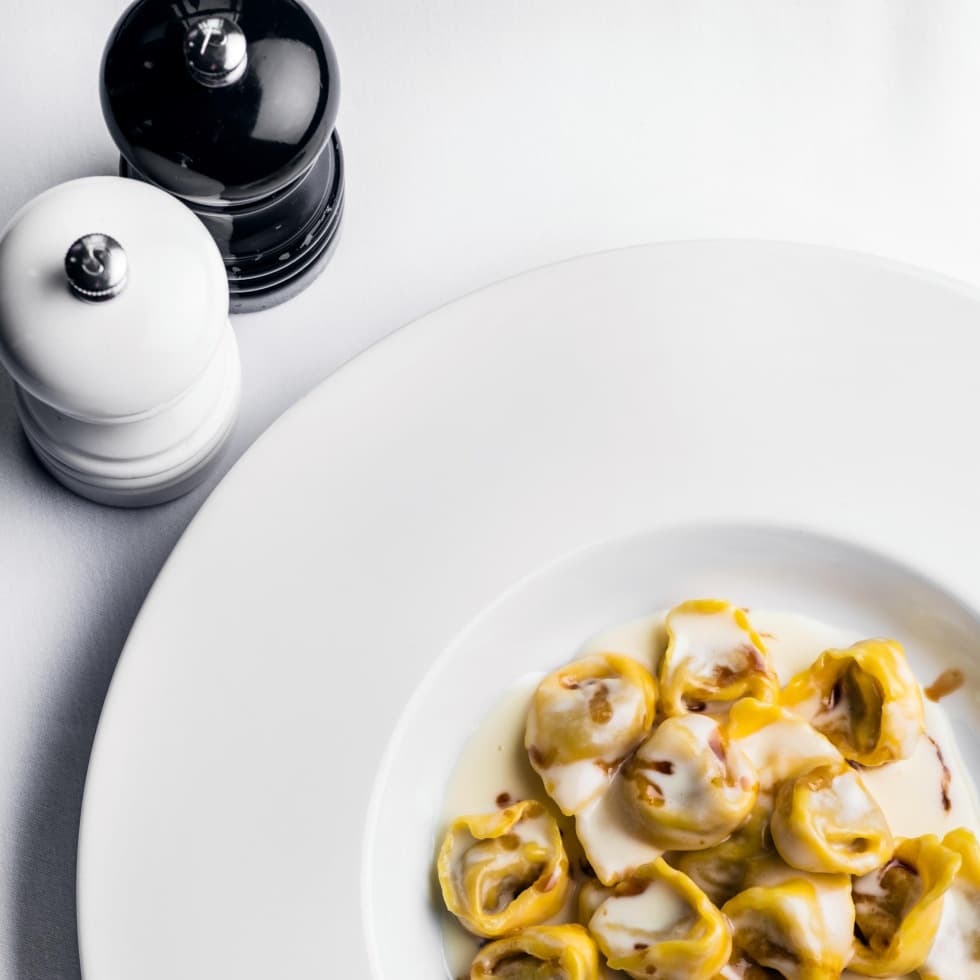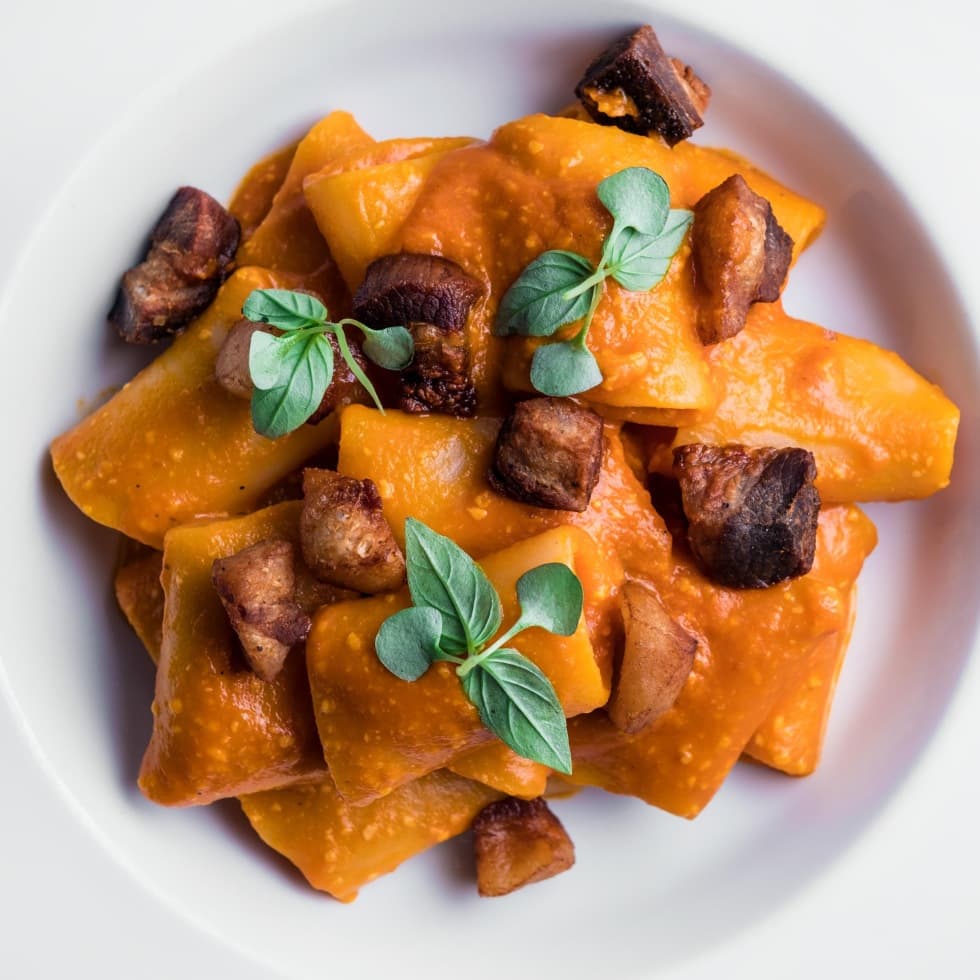 We've exchanged all of our main courses for new ones, including fresh fish and octopus. Order the poached cod fillet with tomato water and sea snails, or the grilled octopus with peas, black quinoa and veal demi-glace.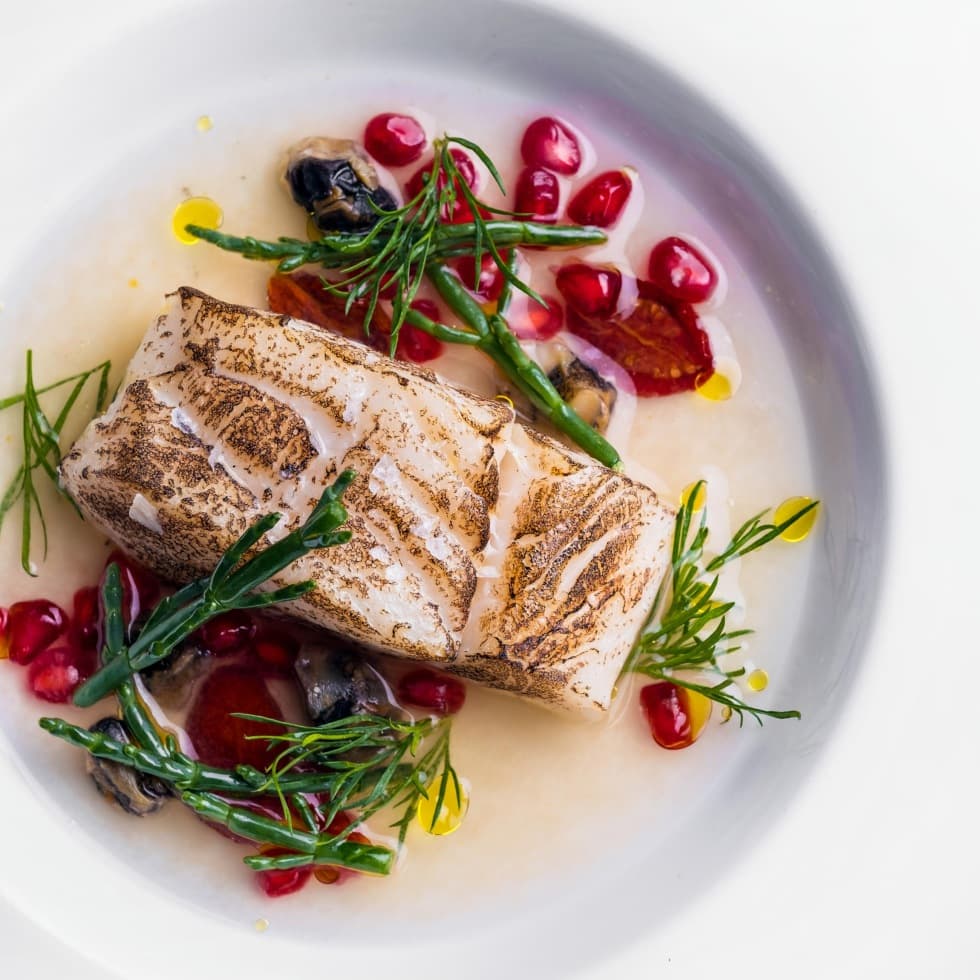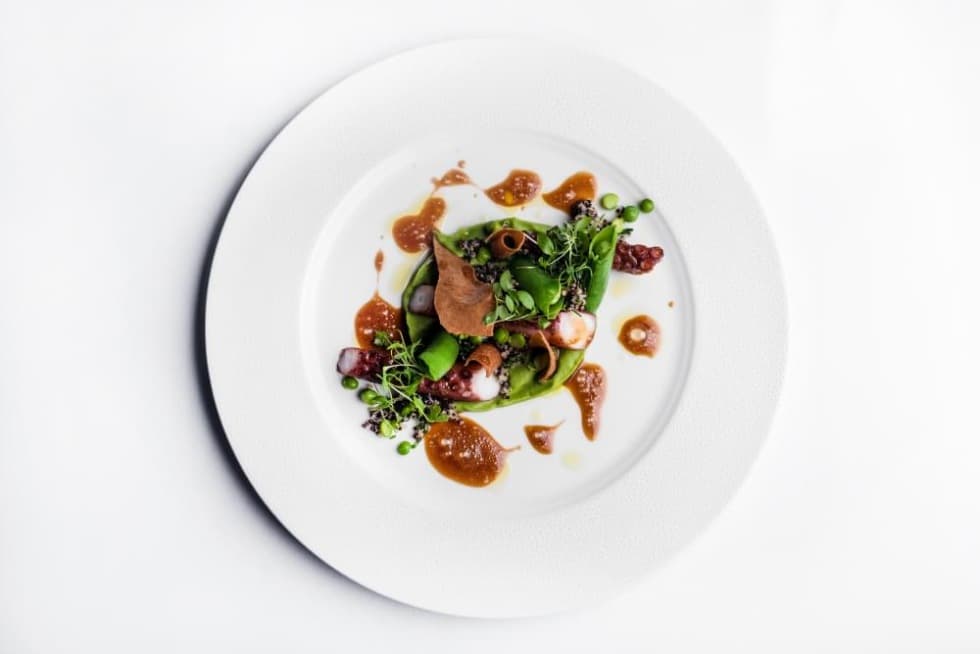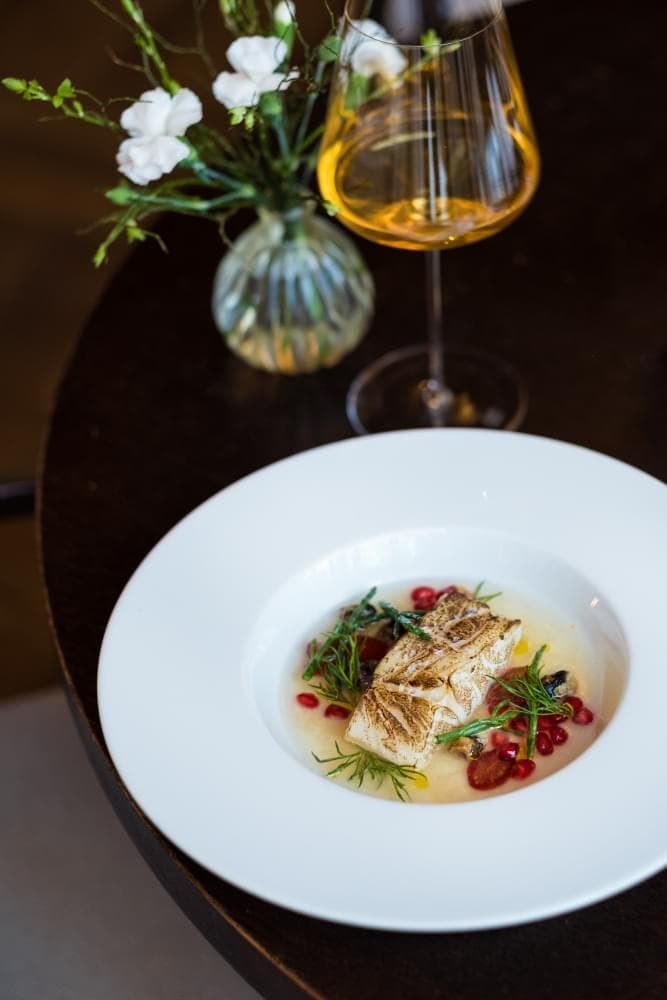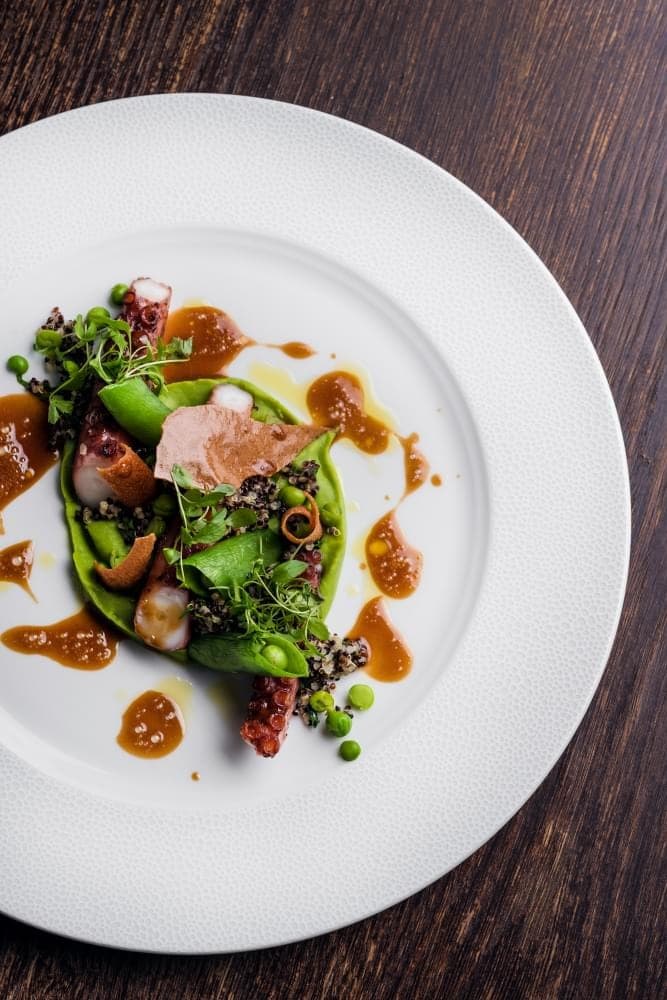 If you're looking for meat, we have a confit of suckling pork belly with a creamy spinach mash, pickled Borettane and chard, or grilled lamb chops with pistachio-mint crust, baby broccoli and caper sauce.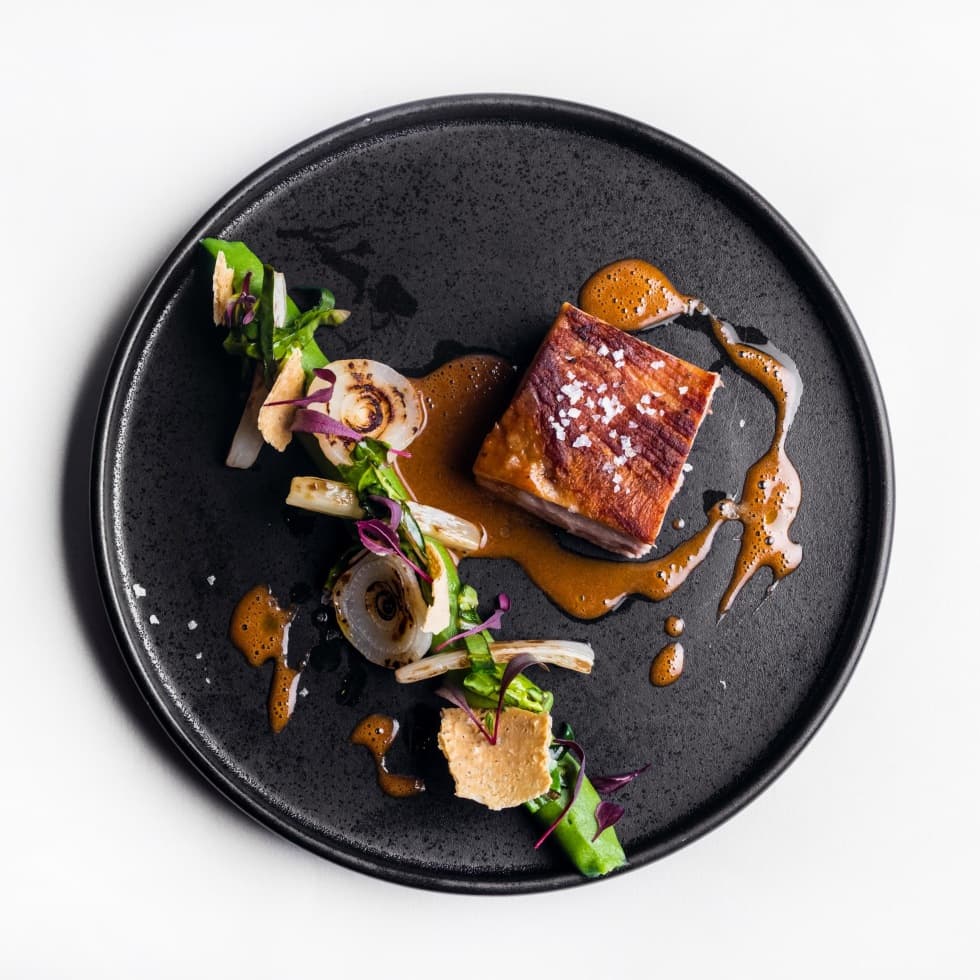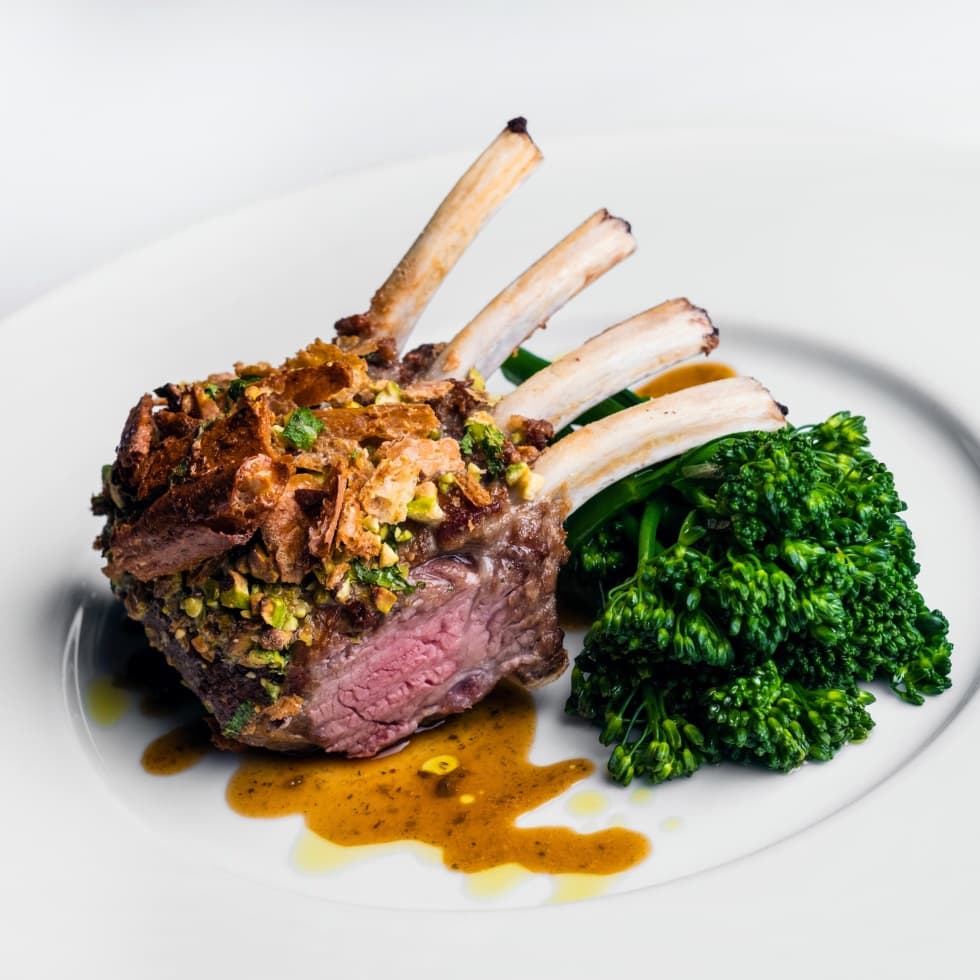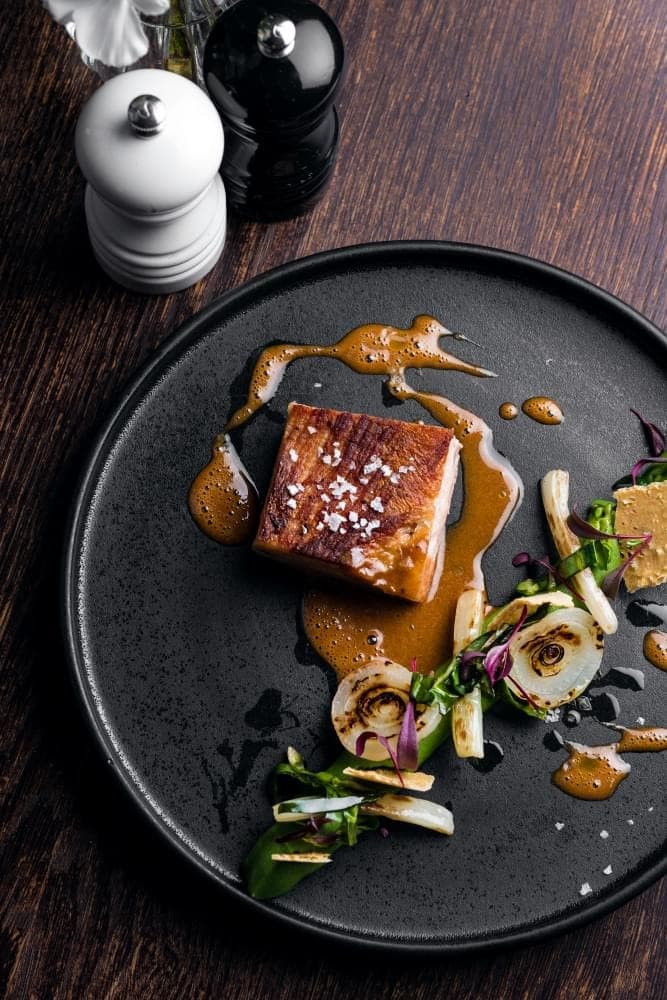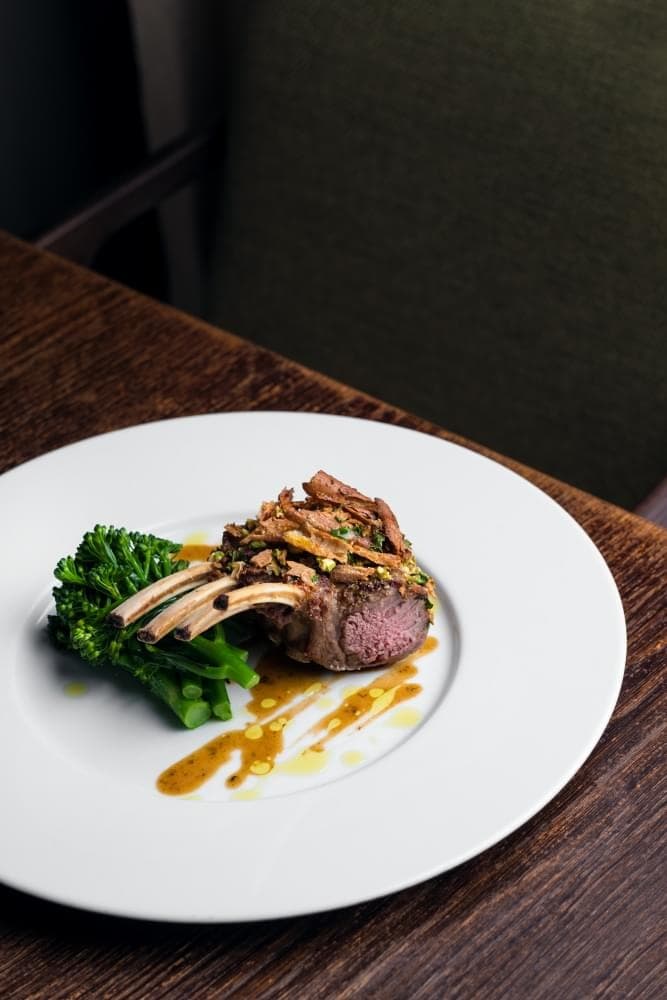 And that's the end. But like Spring, it's really the beginning. We hope you come in and choose from the new menu. The whole Aromi team is looking forward to seeing you.